Category
New Cars
Posts and pages containing information and announcements about new car registration statistics for Ireland. Also view comprehensive statistics for all Irish motor vehicle registrations by county, year, month, make and model using our unique New Car Registration Statistics Application.
Incentives such as a diesel scrappage scheme may figure in the thinking of politicians, due to concerns over air pollution & public health.
continue reading
New Car Sales have dropped down 1.75% in January 2017 whilst Used Imports surge by 67% due to Brexit and exchange rates.
continue reading
Car safety ratings play a key role. It's worth paying attention to what the EuroNCAP results say, as their influence assist in saving lives.
continue reading
Well, I think most of us will have waved good bye to 2016 with no small sense of relief, and while 2017 holds many an unknown for all, surely it can't be as bad as last year? Can it? Well, we can at least offer one certainty for the coming year and that...
continue reading
Switching cars might be a drastic measure in bringing down your motoring costs, but if done with a level head, there are benefits to be had.
continue reading
It's safe to say that when it comes to buying a new or used car, buyers fall into two categories. There are those that can't put off buying a car any longer and those that have been biding their time, getting ready for their dream purchase.
continue reading
Chargeback is not legally enforced by legislation but it has been used by credit card companies and is an accepted part of the credit system
continue reading
Some experts on autonomous cars say may take years for autonomous cars to become prevalent, but it's worth starting preparations now.
continue reading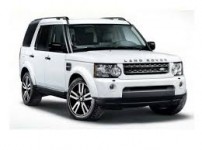 With snow & ice, one might covet the occasional passing Land Rover Discovery. Big, bluff & no-nonsense with a surprising dollop of luxury.
continue reading
A combination of low Sterling levels and high motor tax could see more UK imports coming to these shores
continue reading
Features
Categories
Search