Category
Used Car Buying Tips
Tips and tricks on what to look out for when purchasing a used car
Some mock the Nissan Micra for being a 'granny's car' – it's a far better machine than that – roomy, reliable, comfortable & nice to drive.
continue reading
Switching cars might be a drastic measure in bringing down your motoring costs, but if done with a level head, there are benefits to be had.
continue reading
It's safe to say that when it comes to buying a new or used car, buyers fall into two categories. There are those that can't put off buying a car any longer and those that have been biding their time, getting ready for their dream purchase.
continue reading
Chargeback is not legally enforced by legislation but it has been used by credit card companies and is an accepted part of the credit system
continue reading
It is an apt time to speak of cars that are something of a treat. And they don't get more treat-like & practical than a Mercedes-Benz CLS.
continue reading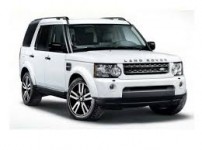 With snow & ice, one might covet the occasional passing Land Rover Discovery. Big, bluff & no-nonsense with a surprising dollop of luxury.
continue reading
A combination of low Sterling levels and high motor tax could see more UK imports coming to these shores
continue reading
Bringing great economy the Fiat Panda can easily do 50mpg if you're just tootling about. It is one of Fiat's best-built & reliable vehicles.
continue reading
A purchase may be for a nearly-new, new to you or just plain old used car, whatever the case the biggest cost will be motor depreciation.
continue reading
The Volkswagen Jetta's trump card is its refinement, built on the old Golf chassis that brings more resistance to tyre & road noise.
continue reading
Features
Categories
Search