Years built: 2012 to 2019
Bodystyles: Compact SUV
What is it?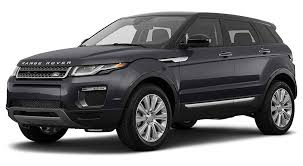 Which one should I buy?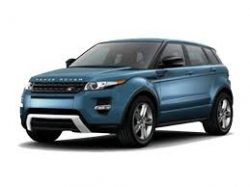 There are essentially two phases to the Evoques existence. There are the early models, which were offered with a Ford-sourced 2.2-litre diesel engine (there were petrol models too, but they're so rare as to not be worthing considering for the moment) which came in 150hp and 190hp outputs, and which could be had with front or four-wheel drive. Then, in 2015, came a facelift (headlights with LED daytime running elements are the exterior giveaway) which used a new Land Rover designed-and-built 2.0-litre diesel engine with the same power outputs.
As a second hand buyer, economy is probably highest on your mind, so it might be worth going for the eD4 version, which had stop-start as standard, and some other fuel saving tweaks, which also helped to bring down its Co2 levels a little. That said, it's kind of hard to want a Range Rover and not have four-wheel drive, and seeing as some 80-odd per cent of Irish Land Rover buyers agreed with that sentiment, most Evoques that you will find for sale will have power going to all four corners. They also mostly have an automatic gearbox — initially a six-speed unit, latterly a nine-speed version, but whichever model you go for, be prepared for a touch of thirst. On average, any Evoque is going to struggle to beat the 45mpg barrier in daily driving.
There is a blizzard of trims and options on offer, but basically you want to go for the poshest one you can find — after all, cloth seats and a tiny infotainment screen just don't look right with a Range Rover badge perched on the bonnet. Make sure you get leather, split-zone climate, auto, and the big touchscreen.
How much should I spend?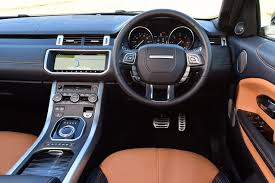 Nearly-new models will still top €50,000, but that's still decent value for something this posh. The cheapest 2012 models are just dipping under the €20,000 barrier now.
Here's one we found:
2016 Range Rover Evoque automatic 2.0-litre 150hp, one owner, 40,000km, €37,950 from a SIMI-registered dealer.
What goes wrong?
The Evoque, as with many Land Rovers, has a bad rep for reliability, but some of this is apocryphal. Certainly, there are some duff ones out there, with repetitive problems, but in the main the engines (especially the older Ford units) and most other mechanical parts are pretty tough and long-lasting.
Turbos can be problematic, especially the exhaust gas recirculation valve, and you need too keep an eye on the plumbing and hoses too. The four-wheel drive system (supplied by Haldex) can suffer from an oil pump failure, which is an expensive job to fix. Most other transmission issues are software-related and easier to repair. If you see an engine management light, it's most likely the exhaust particulate filter, especially on a low-miles car.
The interiors look good, but can wear easily, so check thoroughly for creaks, rattles, and groans, and make sure everything opens and closes properly, and that all electrical functions are working right.
Anything else?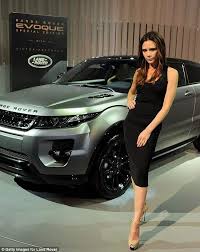 Don't forget that while the Evoque has its posh pulling power (and was, literally, designed in part by Posh Spice, Victoria Beckham, who acted as a consultant to Land Rover on the Evoque's design) there is another — the Discovery Sport uses all the same chassis and engine bits as the Evoque, is just as good to drive, but is more practical inside, and has the option of seven seats.
And when you've found your perfect Range Rover Evoque don't forget to get it history checked by motorcheck.ie.