Years built: 2006 to 2018
Bodystyles: Large SUV
What is it?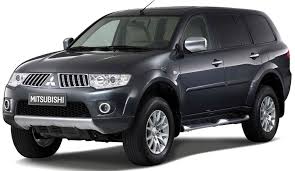 It seems almost odd that the Mitsubishi Pajero is no longer in production. Originally introduced as a rival to the likes of the Toyota Land Cruiser and the Land Rover Defender in 1982, the Pajero remained in production until just last year. Finally, hobbled by falling sales, and given the fact that it had kept production of the 2006 model going for fully a dozen years, Mitsubishi pensioned it off. A replacement is likely, but it's not coming imminently, and that's a shame — although not free of flaws, the Pajero was always a likeable, rugged, big 4x4.
Which one should I buy?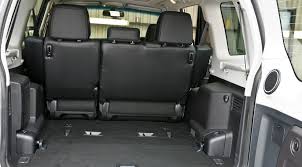 Actually, if we're honest, that 2006 model was really a major facelift and update of the Pajero that was introduced way back in 2000. So, if you're looking for something with BMW X5-rivalling interior design and luxury, forget it — this is all about rugged capability, mixed with solid levels of day-to-day refinement and comfort.
In fact, that's a recipe that the Pajero was instrumental in perfecting back in the eighties. Back then, way before Land Rover had ever thought of the Discovery, and when the Land Cruiser and Nissan Patrol were rather more utilitarian, the Pajero brought an enticing combination of on-road good manners, and serious mud-plugging capability. That's a mix it retained right to the end, even if other makes and models eventually surpassed it.
There's really only one engine option if you're talking about the post-2006 cars and that's a 3.2-litre direct injection four-cylinder diesel. That can develop as little as 160hp (!) but successive upgrades saw that climb to a much more respectable 190hp, with a useful 440Nm of torque. True, you'd get those sort of figures out of a more modern 2.0-litre engine, but those more contemporary units don't have the lovely refinement of the Mitsubishi engine, which thrums away gently as you drive, somewhere off in the middle-distance.
Post-2010 models are the best — tweaks to the engine and the automatic gearbox meant that average fuel economy improved (to the heady heights of 30mpg!) and the Pajero's equipment levels started to steadily increase, eventually including leather, climate control, a sunroof, and parking sensors.
Keep an eye out for the Executive model — introduced the exploit the (now closed) tax loophole that allowed five-seat versions of big 4x4s to be registered and taxed as a commercial vehicle. You won't get the motor tax advantage if you're using it as a private car, but you will benefit from a purchase price that was tens of thousands of Euro lower than that of the standard passenger model.
How much should I spend?