Knowing how to prepare your car for sale will mean a great deal (pun intended) to the price it ultimately fetches. Time takes its toll on cars and everything from salt, grit, rain, snow to people and pets leave an indelible mark on your once pristine vehicle.
When it comes to selling your car, restoring it to its former glory will not only reap the best price but it will have buyers falling over each other to get their hands on the registration cert.
But it can be costly. Before you do anything to prepare your car for sale consider what condition your car is currently in. Car dealers generally tend to categorise cars into one of 5 grades.
The car has been excellently looked after and is near perfect condition (otherwise known as a 'minter')
This car may require a small amount of repair for minor chips, scratches or dents in panels
There is evidence of wear and tear in the car, e.g. scratches or parts missing or broken
Similar to category 3 but requiring more serious attention
Car is showing signs of severe wear and tear or may have collision damage (sometimes referred to as a 'banger')
Understanding the grade of your car will help you to determine what it is worth and more importantly whether spending some money on it would be money lost or gained. It's important to describe your car accurately when advertising it online. Be as honest as you can about any imperfections and take detailed pictures. Potential buyers will appreciate your honesty and know what to expect before haggling over a price.
Whatever grade it's in there are some simple steps you can take to maximise its value.
5 Ways to Prepare Your Car for Sale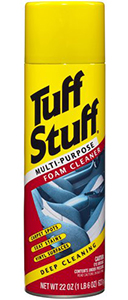 1. Thoroughly clean the inside
To get the best price it is vital to make sure that the interior is as spotless as the paintwork on the outside. Clean the seats, vacuum the carpet and polish the dashboard. Personally I'm not a fan of any polish that leaves an ultra shiny finish. I find that 'Tuff Stuff' works great as a deep cleaning foam and leaves the surface dry and streak free, just as you'd expect in a new car. It smells nice too!
2. Wash & Wax the outside
Wash the car by hand with a sponge and a good quality detergent. Dry it with a chamois and spend some time applying a good quality wax. It will make a huge difference to your paintwork and the resulting pictures will add real value to your car. This is so important that (depending on the value of your car) it may be worthwhile getting it done professionally when you decide to sell. If you decide to do it yourself you can get everything you'll need from online retailers.
3. Don't forget the wheels
Just as you may judge a person by the shoes they wear prospective buyers will be looking at your cars wheels for a sense of how well it has been minded. Like the rest of your car, the wheels can present some cleaning challenges but don't be put off. Take the wheel trims off the car and scrub them clean and when replacing them use some new cable ties to lock them in place. If you have alloy wheels you will need a specialist wheel cleaner and wheel brush to remove any brake dust residues. Don't forget to wax and polish the wheels too as well as blackening the tyres.
4. Show it's mechanically sound
If it hasn't already passed make sure you get it through the NCT. It may be seem like a chore if you're selling the car but it's a basic expectation that most buyers have regardless of the market segment you're in. Even bangers have to be roadworthy!
5. Sell the service history
There are some things you can unfortunately do nothing about and the absence of a full service history is one of them. "After price, service history is the next asked question" Said Colin Gilsenan of Morrison BMW in Tipperary. "Not having a service history is a problem particularly with a premium car. "My mechanic looks after it"' will not do, premium cars should have premium care". If your car doesn't have a full service history make sure that it has had at lease one recent full service with a main dealer and that the service book was correctly stamped.
If you have any further advice or top tips on how to get the best possible price for your car please share them below.