You've done it! After weeks or even months of searching, you've found the right car in the UK that you want to personally import. It's perfect. Acres of gleaming paint and chrome, possibly some nice leather on the inside, sexy alloys. Everything you could ask for. The seller has accepted your offer, and sitting in your inside pocket, possibly burning a hole in it, are a 'plane ticket, a ferry ticket and a bank draft.
OK, now is the time to hold up, sit down and take your time. Why? Simply because there is now some paperwork to be done and it has to be right, or you risk getting a fine or even having the car seized.
Sorry if that sounds a little scary – it shouldn't, what follows is actually all pretty easy and can be done simply – but it's worth reminding you that buying a car isn't like buying a DVD player or a fridge. There are rules and regulations to be observed and while it's easier than you might think to do so, you do have to hit your marks with this stuff. Most of it can only be done once the car you've bought has physically been brought here, but it's worth at least setting out your checklist before you set off for the airport.
First off, there's VAT to be paid. Don't be ridiculous, you'll be thinking. VAT has already been paid on the car in England and we're all in the EU so I don't have to pay it again here. Not so fast, there. Yes, that's largely true and as long as you're importing a used car with a bit of age and or mileage behind it, you're right.
But if the car you're brining in is brand new, or if it's less than six months old or has less than 6,000km on the clock, you are actually liable to pay VAT to Revenue in Ireland. The good news is that if you get caught out by this rule, you can usually reclaim the VAT paid from Her Majesty's Revenue and Customs (HMRC) in the UK. It may not entirely cover the cost of VAT charged here, but it should defray most of the extra expense.
While we're on the subject of VAT, it's worth noting that there are warnings in the ether of unscrupulous dealers selling cars here on which VAT has never been paid, and not warning the customer that this is the case. Which means that the car you bought could potentially be seized from you by Revenue or Customs, in spite of the fact that you have done nothing directly wrong.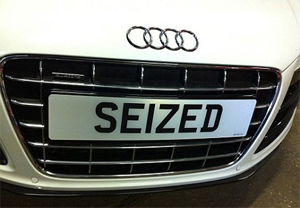 Speaking to the Irish Independent, Alan Nolan, director general of the Society of the Irish Motor Industry (SIMI), which represents Irish car dealers, said that "there is a big concern and a huge amount of investigation going on in relation to VAT transactions on imported vehicles. That doesn't mean that there's an issue with VAT every time you import a car from Britain. But be careful to make sure that VAT has been paid. When the price looks too good to be true, sometimes it is."
"In the normal course of events, when someone is buying an import from an Irish retailer, the retailer registers the car on the customer's behalf," said Suzanne Sullivan, spokeswoman for SIMI, also speaking in The Irish Independent. "However, if the retailer asks the customer to go and register it themselves, they should be very careful as the customer could be liable for any outstanding VAT liability. A consumer may be implicating themselves if they had made any potentially fraudulent statement about sourcing the car themselves – if the car subsequently turned out not to have had its due VAT paid."
Once again, all of this reinforces our earlier warnings that when you're buying in the UK, it's best to buy from a reputable retailer, preferably a main dealer. Dodgy back-street garages and private vendors who just don't seem 100 per cent honest are to be avoided. And I know that you might think "well, we would say that we're Motorcheck" but it really is exceptionally important to have the full history of any vehicle you're going to table your hard-earned against.
Once you've worked out whether or not you need to pay the VAT, you'll have to run the gauntlet of Vehicle Registration Tax, or VRT. Now, we all know that this is a staggeringly unfair tax, essentially an import tariff the likes of which the EU was long since supposed to have done away with, but for now, it's in the legislation and it's unavoidable. And while Revenue is tasked with collecting it, they didn't decide to implement it. Complain to your local TD, not them.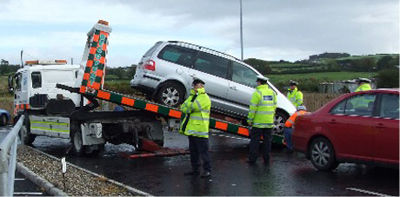 On the good side, the process, while it can prove expensive, is at least otherwise pretty painless. Once the vehicle is in the country, you have seven days in which to book an appointment to have it assessed, and thirty days in which to have that process completed and pay the VRT.
You'll need to book in at your local NCT centre (that's who Revenue has outsourced the whole VRT inspection and payment system to) and on the day, make sure you arrive with all of the official documentation pertaining to the vehicle. That includes the UK's V5 registration document, a sale invoice that shows the date on which you purchased the vehicle and documentation confirming the vehicle's Co2 emissions. It's those Co2 emissions which determine the rate of VRT you pay (the minimum is 14 per cent, the maximum 36 per cent) and while Revenue has around 25,000 vehicle types on file, it's never a bad idea to have official documentation that describes your car, just in case it's lower than what Revenue has on file. The best sources for this data are UK"s Driver and Vehicle Licensing Agency (DVLA) or the Vehicle Certification Agency (VCA). Incidentally, there's no point in sticking a probe up the car's exhaust to find out what the actual Co2 emissions are – the only figure that Revenue will accept is the original factory figure.
Once you've got all that sorted, you'll also need some form of photo ID (drivers' licence or passport, preferably), a household bill with your name and address on it, your PPSN number, and, let's face it, your cheque book. The absolute rock-bottom, minimum payment you'll have to make is €280, and that pretty much assumes you're importing an electric car that's worth half of nothing. The VRT calculation will be made not on the price you've paid, but on the projected Irish market value, as determined by Revenue. This system has become somewhat more sophisticated of late, but it's no bad idea to have pre-researched yourself what the realistic value of your car in Ireland is.
Even if you reckon Revenue has over-valued the car, you'll still have to pay the full amount of VRT on the day. It's only by appealing the valuation that you can get some of your money back. Again, that sounds daunting but actually isn't. Revenue's extensive FAQ section relating to VRT is required reading at this point, but they really do give you all the tools you need to make an appeal.
TIP: Checking the value of the car with Motorcheck.ie is always a good idea as we provide you with the Irish market price for the vehicle and Revenue base their VRT calculation in the Open Market Selling Price (OMSP) of the car in Ireland. some Irish sites which provide used valuations.
So, once all that's done you can just relax. Your car will have its Irish number plates and tax disc, and you can now commence enjoying it, and the potential bundle of cash you saved by shopping in the UK. Happy motoring, and to be extra helpful, here below is a list of what you'll need and where you can find all the info to help you sort your importing paperwork.
What you'll need:
 The vehicle's registration document. For UK vehicles, this will be a V5 document, obtainable from the DVLA or, more likely, direct from the vendor. If you're importing from outside the EU, a certificate of de-registration is required, or in the case of a vehicle not previously registered, a certificate of conformity but those two need not worry us here.
The purchase invoice. It's vital that you get one of these, even if buying from a private seller.
Something that verifies your own home address, such as a utility bill or bank statement.
Something that verifies your PPSN number, most likely your most recent P60 form.
If the vehicle was purchased more than 30 days before you have your appointment with the NCTS, but came into the country more recently, you'll need proof of the shipping date.
Something that confirms the Co2 emissions of the vehicle (see below).
Photo ID – either a passport or a drivers' licence.
Where you can find more information: