As misleading selling practises go, it's difficult to get worse than 'Car Clocking'.
Once the habit of a small minority of black market sellers armed with a cordless drill and a certain amount of 'DIY know-how', the introduction of sophisticated software that can tap into a cars on-board computer and change the mileage reading has made 'Mileage Correction' a readily available 'Service'.
Motorcheck was the first to establish a national mileage register for Ireland and since its inception we have seen a steady rise in the detection of clocked cars. It's still too early to determine if this is because clocking is on the increase or simply a result of an improving detection rate as the database grows.
Stronger Deterrent Required
One of the major problems facing the industry is the lack of a suitable deterrent for would-be 'Car Clockers'. The only organisation willing to investigate claims in an official capacity is the National Consumer Agency and even in an 'Air tight' case the outcome was a lenient 'formal undertaking' that the Chief Executive hoped would "help send a clear message to other dealers that they cannot mislead consumers by selling clocked cars and expect to get away with it".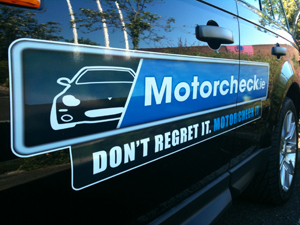 This was back in 2008 and judging by the evidence we encounter at Motorcheck, the undertaking never had the desired effect. However it looks as if some members of the judiciary have decided to adopt a significantly harder line on car clockers.
Yesterdays Irish Independent reported that one upmarket car dealer was jailed for a year for 'clocking' cars imported from the UK. Hopefully this is the start of a tough stance on the illicit practise that will make anyone selling a car think twice before interfering with its odometer.
Dealer Jailed for One Year
Aoife Nic Ardghail reported that Jeffrey Beere sold three cars for around €20,000 each between June and November 2008 through advertising on car sales websites.
Beere (28) of Monkstown Mews, Newtown Park, pleaded guilty at Dublin Circuit Criminal Court to falsely altering the odometers of an Audi TT, Volkswagon Golf and Audi A4 in Enniskerry, Co Wicklow, on dates between June and November 2008.
The dealer has eight previous convictions for minor road traffic matters.
Detective Garda Will Saunderson revealed that Beere sold an Audi TT which showed 50,000 miles on the clock when it was later discovered to have been sold to a UK car trader with a reading of 76,893 miles the previous year.
Det Gda Saunderson told the prosecution that Beere sold a Volkswagon Golf for €20,000 to another buyer with 28,000 miles on the clock when it should have had a reading of more than 60,000 miles.
He said this buyer rang Beere over forty times but got no answer when his car experienced mechanical problems.
Judge Delahunt accepted Beere's early guilty plea.