I'm just back from a short break in Spain and had an interesting experience with a car rental company that I'd like to share with you. It could save you a couple of bob on your holiday while giving me the chance to vent a little frustration at the same time.
There's a small town on the Costa Blanca named Rojales that I like to visit whenever the family trip to the sun falls due. It's a short forty minute drive from Murcia airport but visits to the beach and local towns mean that a rental car for the duration of the holiday is a must.
Normally, we book our car hire with international operator Carjet.com but this year a search on Argus Car Hire seemed to offer better value so we confirmed a booking at €131.97 for a Fiesta size car - all in.
What I didn't notice at the time was the dodgy 'Fuel Policy' buried in the terms and conditions.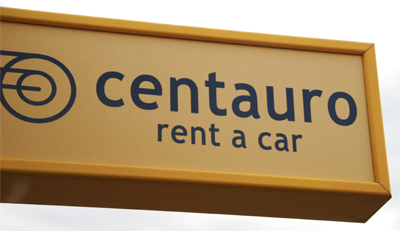 Fuel Policy
Pick up full, return empty.
Fuel charges are payable at the rental counter.
Your vehicle will be supplied with a full tank of fuel and must be returned empty. No refunds will be given for unused fuel.
Now is it just me or is it more or less impossible to return the car empty? I suppose I could have tried to drive more on my holiday.  Instead of going to the beach perhaps I should have persuaded the family to spend a day enjoying the view from a local motorway? Such was my frustration at returning the car half full that I was actually tempted to produce a hose and siphon the tank at the drop off point!
Sneaky Charge
It wasn't really the amount involved. All told - Spanish operator Centauro got an extra 30 Euro or so from me but being forced to pay for something I couldn't use struck me as a 'bit Irish'. I'd wager that Centauro (and any other company with similar conditions) enjoy significant profits on their fuel charges.

I've written to Argos and asked if this is a policy they condone or simply a devious method used by some of their rental partners to make their initial rental rate appear more competitive than it is. They do after all claim on their website that they offer a service with 'no hidden charges'.
Nonetheless - next time I'll be renting from a company with a reasonable fuel policy. In my opinion "Pick up full, Return full" is the fairest for all concerned. It gives the customer a chance to pay for what they use whilst the rental company has the right to levy a pre-agreed surcharge for any refuelling it needs to do later.
Either way it pays to read the small print.