Aston Martin is claiming a world first (although Jaguar might have something to say about that) with the creation of an electric-powered version of one of its classic DB6 Volante convertibles from the 1960s, with a conversion that the company says is fully reversible.
Aston classic electric concept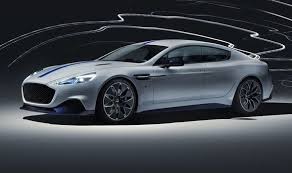 The Aston classic electric concept is a relatively simple one. Remove the 4.0-litre straight-six petrol engine, originally designed by Aston's then-in-house engine genius, Tadek Marek, and insert in its place a 'cassette' containing an electric motor and batteries derived from the incoming Rapide-E electric saloon — Aston Martin's first production electric car.
The electric motor and batteries are designed to be self-contained, albeit obviously connected to the car so as to power up the various systems and functions, and it sits on the existing engine and gearbox mounts. The only visible modifications inside the car are a new gear selector and a discreetly installed digital screen that allows you to monitor the state of the battery.
Reversible conversion
The 'world first' bit, says Aston, is that the process is designed to be reversible, so that the original engine and gearbox can be re-installed whenever the owner desires. Andy Palmer, Aston Martin Lagonda's president and group chief executive officer, said of the Heritage EV concept: "We are very aware of the environmental and social pressures that threaten to restrict the use of classic cars in the years to come. Our Second Century Plan not only encompasses our new and future models, but also protects our treasured heritage. I believe this not only makes Aston Martin unique, but a truly forward-thinking leader in this field."
Paul Spires, president Aston Martin Works, the classic side of Aston's business, commented: "We have been looking for some time to find a way of protecting our customers' long-term enjoyment of their cars. Driving a classic Aston Martin on pure EV power is a unique experience and one that will no doubt be extremely attractive to many owners, especially those who live in city centres. We also foresee collectors adding another dimension to their collection by commissioning EV-converted heritage cars."
Electrifying Irish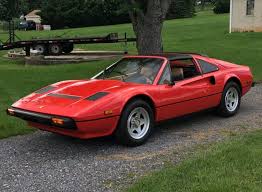 It's becoming quite the thing to do, swapping out the smoky old engine from a gorgeous classic and replacing it with batteries and electric motors. Wicklow-based Electrifi has already begun doing just that, backed by Irish entrepreneur Norman Crowley. Already, the company has taken an original Ferrari 308 (yes, the Magnum PI one…) and substituted a battery pack and an electric motor which, claims Electrifi, can potentially chop the car's 0-100km/h time down to just two seconds…
"When I came into some money I wanted to buy a classic car but they break a lot. There is the dream of classic car ownership and the horrible reality, and that's when we came up with the past, present and future strategy" Crowley told The Irish Times.
What to consider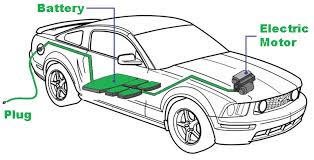 Is it something you should try? A clever way of keeping your gorgeous classic ahead of future legislation? Certainly many are considering it, but there are two things to consider — the quality of the work, and getting insurance. In fact, these two are intermingled.
Clearly, given the potential for getting very high performance from an electric motor and batteries, you'd want to make sure that the conversion work is being carried out to the highest possible standard, and that the car's suspension, steering, brakes, and even body structure are all suitably upgraded to be able to handle the new-found grunt.
Your insurer will definitely want to see proof of how good the conversion is. We spoke to insuremycars.ie about this, and their response was cautious, but not an outright 'no.' "We'd need to establish certain things first, of course" said a spokesperson. "Such as driver profile, age, no claims bonus, and making sure that the car was for private use only. The main concern would be who is doing the work – is it a professional firm or a bit of a DIY? Engineer reports would be required and it may have to be an engineer on the insurers panel and this could be at the clients cost."
Reversibility
It's also probably a good idea, as with the Aston Martin conversion, to make sure that if you're slotting in batteries and motors, that you do so in such a way that the original engine and running gear can be easily put back in, so as to maintain the car's history, and its value.