SatNav giant TomTom today launches the first quarterly Congestion Index that accurately identifies and analyses traffic congestion in major cities across Europe. The report, initially covering 31 cities, finds Warsaw to be the most congested city in Europe with a 42% congestion level.
Our own Dublin was found to be the 6th most congested city. That's down one position from its previous ranking of number 5. The latest stats show Wednesday the 28th March was the most congested day in the first quarter and commuters can expect Tuesday mornings and Thursday evenings to be the most congested times of the week to travel.
On average, journey times in Dublin are 30% longer than when traffic in the city is flowing freely and 70% longer during morning rush hour. This is a significant rise in traffic congestion in Dublin from last year when Dublin was the 24th most congested city with a 24.2% congestion level.
TomTom Stats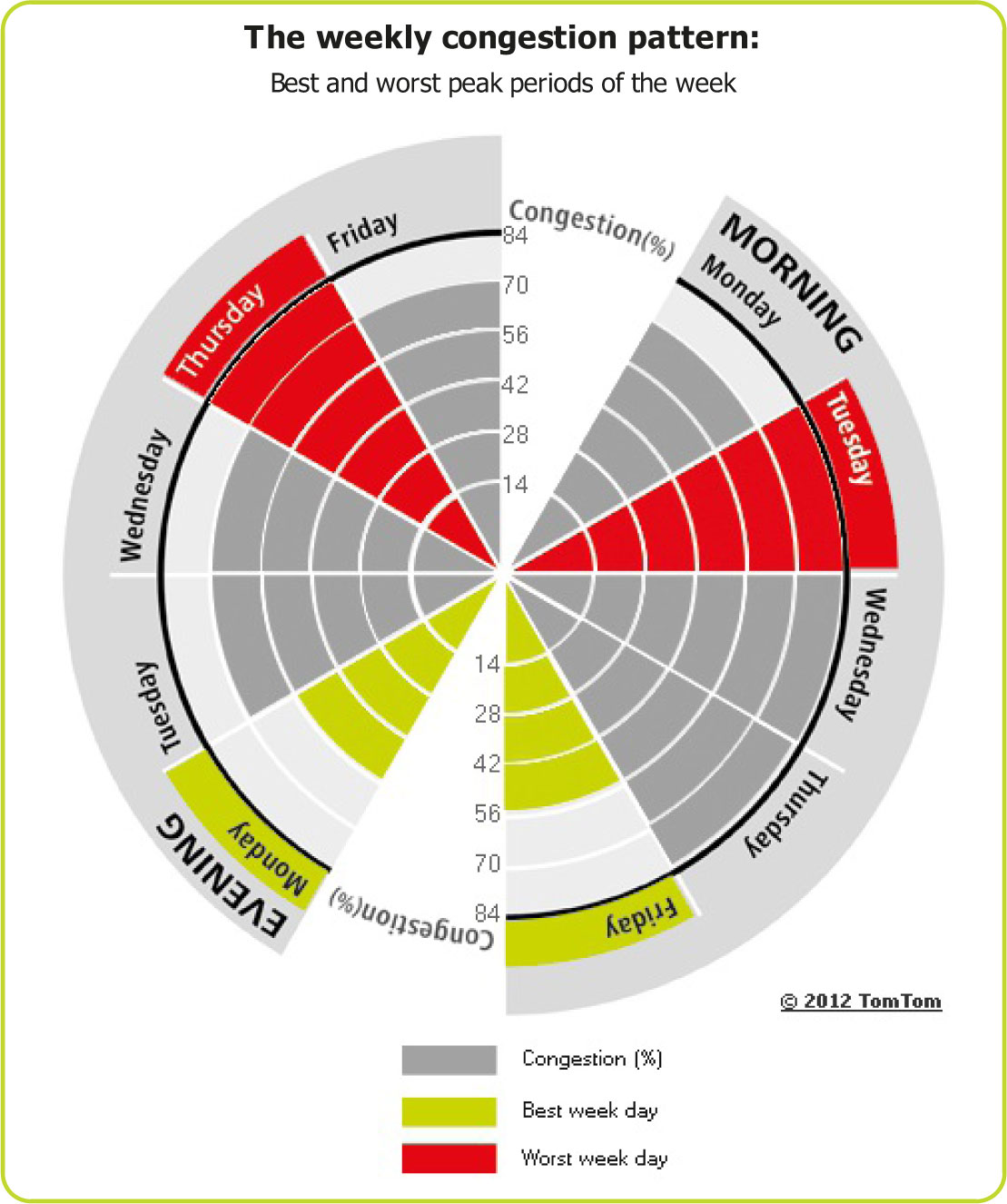 The TomTom Congestion Index, including individual city reports, can be found at www.tomtom.com/congestionindex.
The top ten most congested cities, ranked by overall congestion level, between January and March 2012 were:
Top 10
Warsaw, 42% congestion level
Marseille, 41%
Rome, 34%
Brussels, 34%
Paris, 32%
Dublin, 30%
Bradford – Leeds, 28%
London, 27%
Stockholm, 27%
Hamburg, 27%
"Over the years, with the help of our customers, we have built the largest and most accurate database of travel times in the world," said Harold Goddijn;
Chief Executive Officer of TomTom. "When we combine this travel database with our detailed real-time traffic information and routing technology, we can not only pin point congestion, but can guide drivers away from congested areas onto faster routes."
"Even when only a percentage of drivers use a different and faster route, the available capacity on the entire road network increases, which benefits all drivers," Goddijn added.
TomTom's Congestion Index also compares congestion levels between January and March 2012 with the same period in 2011. Based on this analysis, Bradford – Leeds in the UK saw the biggest increase in traffic congestion with journey times slowing significantly. Munich, Berlin, Marseille and Vienna all saw increased levels of congestion. Lisbon, Bern, Amsterdam, Milan and Rome all experienced a reduction in congestion levels.
For anyone intestered in what's happening the other side of the Atlantic you can check out the separate North American Congestion Index report at www.tomtom.com/congestionindex .