Washing your car is a ritual. Whether you break out a bucket and sponges on your own driveway, or bring it down to the local jet wash, making your treasured transport look smart and shiny again is always a good feeling.
Ah, but what about the inside? Other than occasionally vaguely waving a vacuum cleaner about, few of us ever pay that much attention cleaning our interiors, but it's a vital task. Quite apart from the simple necessity of cleanliness, there's also a financial imperative — a car that's kept clean, and regularly cared for will present far better at resale time than one which has been given a quick emergency valet just before you drive it down to the dealer.
Equally, a regular clean will also allow you to spot any issues with interior trim such as rips, tears, or loose panels and catch them earlier, before they become a bigger problem. So it's really worth getting the cleaning stuff out on the regular. Read on as we discuss how to clean your car seats.
But what should you actually use?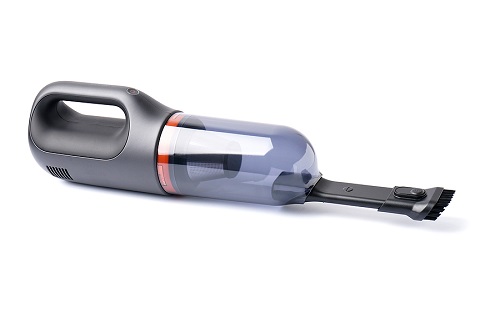 First of all, grab the vacuum cleaner and have a look around for the little attachment that has a brush on the end. You'll need that for getting into the crevices and gaps between the panels of your seats, whether they're cloth, leather, or vinyl. Take your time with the vacuuming — go slowly and deliberately, and gently work the brushes into every little gap.
You can do this with a corded vacuum if you have a long enough extension cord, but there are some very good hand-held cordless vacuum cleaners, which often come with specialist attachments designed especially for in-car cleaning. For really awkward areas, there are some useful putty-style products, which you simply roll across a surface or stuff into a gap to pick up dust and particles of dirt.
When you're vacuuming the back seats, don't forget to fold them and tip them forward so as to clean underneath — if your kids are regularly snacking in the car, you'd be amazed how many crumbs and fragments of food fall down under the seats.
What else needs regular attention?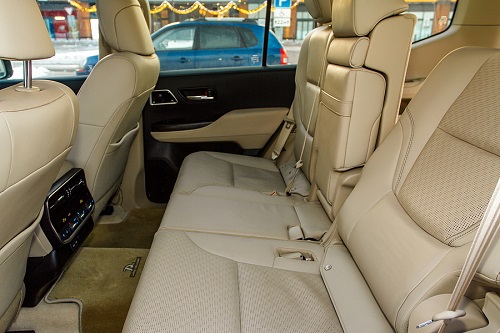 Next, you'll need some cleaner. Regular household fabric and upholstery cleaner will work fine, but there are some very good motoring-specific seat fabric cleaners, from the likes of ArmourAll, Autobrite, Autoglym, and Turtle Wax. The household stuff will be cheaper, but the car-specific ones have been designed to work on the materials used in cars, so may well be worth investing in.
Generally speaking it's a good idea to do this on a relatively warm day, where you can leave the car's doors and windows open for a while. This allows you get the seats a little more wet with cleaner and warm water, and at this point elbow grease is your friend — get in and scrub the seat surfaces with a soft cloth, blotting dry with paper towel as you go.
If your seats need a really deep clean, then it might be worth either buying or renting a wet-dry vacuum cleaner, such as one made by Karcher, which will give your seats a properly intensive clean.
Leather has long been a popular option for car seats, because it's soft to the touch, hard-wearing, and for the most part wipe-clean. Indeed, in some cases, car makers are still struggling to come up with a man-made 'vegan' alternative to leather that's as all-round excellent as a seat fabric.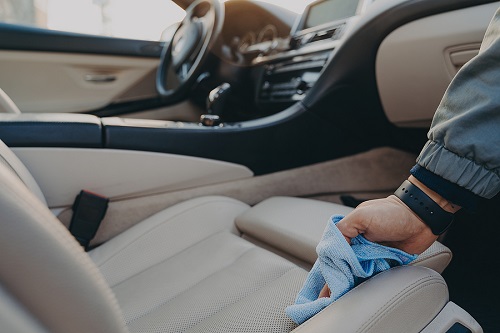 Leather does need care, however. If your seats only need a quick clean, then once you've vacuumed them, a quick go with some handy cleaning wipes might do the trick. These are like baby-style wet wipes, and there are versions — such as ArmourAll's leather wipes — especially designed for leather seats. You won't need to add in the likes of specific leather care products, or 'hide food' all the time, but it's a good idea to invest in such things for regular use as they will help to keep the leather soft, supple, and free from splits or crack. For a really good leather clean, Good Housekeeping magazine recommends Furniture Clinic Leather Ultra Clean, which is not cheap stuff, but worth it if you want to keep your leather seats in perfect condition. Once you're done, gently buff your leather seats clean with a soft, lint-free cloth.
Incidentally, when you've finished cleaning your leather seats, they should not be shiny — good leather cleaner will leave them with a slightly matte-finish. There are also some very good leather conditioners available, which you simply rub into the leather with a soft cloth after cleaning and leave to dry. Often, these are not cheap (the good ones can be north of €20 for a small bottle) but again, they can be worth it if you think of material care as a long-term investment in the car's value.
And if you have vinyl seats
If your seats are vinyl or 'vegan' leather, then you can get away with using a simpler stain remover and cleaner such as those available from Turtle Wax or Meguiar's. Just spray it on, and wipe clean with a soft cloth. Just remember that vinyl isn't as hard-wearing as leather, so don't scrub too hard if there are any stains or marks to get out. Go gently.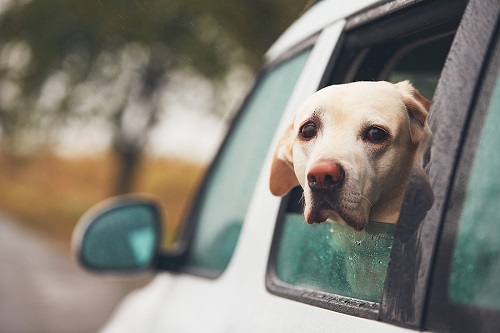 Anything you shouldn't do? Some might advise you to use other cleaning products, such as shaving foam or laundry detergent, or make up your own mix with baking soda, but to be honest these are often more trouble than they're worth. For the sake of €10, you can buy a much more effective, easier-to-use cleaning product at your local motor factors.
Once you've finished cleaning your car seats, your car should look almost as good as news. Until your kids start eating crisps in the back and the dog climbs in after a wet walk. Ah well, here we go again…