If the results of a survey by Allianz Insurance into the attitudes of Irish drivers towards electric cars is to be believed, then there is a great deal of work to do ahead of the proposed 2030 cutoff in combustion engine sales.
Survey results
According to the report, carried out by Coyne Research, and which polled 1,000 Irish drivers, only 44% feel that they have faith in electric cars as day-to-day transport. Allianz says that it was eager to find out if recent rises in environmental awareness was developing into a greater appreciation of the potential of electric motoring, but has found that Irish drivers are still rather hide-bound when it comes to batteries.
By contrast, 88%, and 77% (respectively) say that they still have confidence in petrol or diesel power, with 60% saying that they'd trust a hybrid. In terms of car use, most of us (62%) still use a car to get to work, compared to the 14% that use public transport, and the 35% that walk. Just 6% cycle to work.
Motorists who drive to work
Of those who drive, diesel cars topped the polls at 41%, especially in Connaught and Ulster (53%). Petrol cars were driven by 35% of those surveyed while only 4% of the total own an electric or hybrid car.
Actually, the problem in the public's mind is perhaps less about the cars themselves, and more about the charging network. A mere 24% said that they would be happy embarking on a long cross-country journey with an electric car, and only 20% say that they are happy that they would be able to find a charging point when they need one.
The electric network is a factor
Those based in Connacht and Ulster say that they are actually confident that they would not be able to find a charger at all. According to the Allianz report: "There was an overwhelming belief that charging point infrastructure is subpar in Ireland, with 45% believing availability is poor in Irish cities other than Dublin, 61% thinking its poor in all suburban areas, and 79% stating that availability of charging points in rural Ireland is very poor."
Young drivers out in front
Perhaps not surprisingly, enthusiasm for electric cars is higher among the younger, with half of 18-24 year olds saying that they will buy an electric car at some point in the future. Only a third of those aged over 24 said the same. Per the report: "These findings show that Irish motorists are open to hybrids, however they're not quite there when it comes to fully electric cars as fewer than one in five said they would buy one as their next car. Of those who own a car, seven in ten want to buy a car within in the next 4 years."
Affordability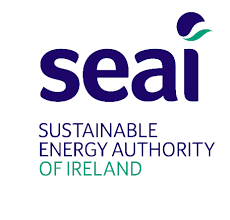 Price is definitely an issue. 80% said that they feel electric cars are too expensive, and 57% said that they would be more likely to buy if prices were reduced. Men from Dublin and those aged over 55-years most likely to think electric cars are expensive. However, there's a certain level of ignorance at work here too — Only a third know about the €5,000 SEAI grant for buying an electric car, while around the same number are aware of the VRT rebate. That's in spite of more than a half knowing about the carbon tax and its potential impact on the cost of running a car. 64% said that they expect carbon taxation to render their car too expensive to run in the future.
A spokesperson for Allianz commented that: "It is clear that charger infrastructure is needed throughout the island to quell drivers' fears, along with increased education about the versatility and capabilities of fully electric cars."