Motorcheck.ie recently caught up with John Corcoran of AMCI, or www.americanmusclecarsireland.net at the launch of the 2010 Cannonball in Dublin's Merrion Square.
John's passionate about muscle cars and his club which currently has 60 members and more than 200 users on its forum has guests from many countries including, of course, the US. Originally formed by a group of 12 like-minded enthusiasts in 2007 it grew from there.
Thanks again John for taking the time to tell us about the club which like The Cannonball supports the Barretstown Camp for sick children.
What is the AMCI?
The AMCI, or 'American Muscle Cars Ireland', is an American car enthusiasts' club based in the Dublin/Meath/Kildare area, although some of our members are from further afield.
So what's a 'muscle car' then?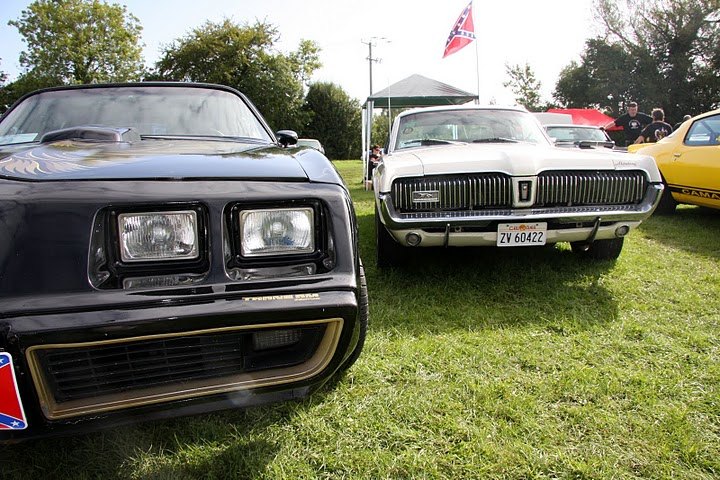 At its most widely accepted, the term refers to American two-door, rear-wheel-drive, mid-size cars of the late 1960s and early 1970s equipped with large, powerful V8s and sold at an affordable price for street use and drag racing. Engine sizes are generally anything from 289cui (4.7L) to 427cui (7.2L)
What's the attraction?
The attraction is obvious! Yes, they're loud and noisy but the sleek design of the pony cars and the huge presence of the muscle cars are an immediate attraction.
I suppose for many of us these are the cool cars that we grew up seeing on TV shows and movies like "Smokey & The Bandit", "The Dukes of Hazzard", "Bullit", "Vanishing Point", etc.
Getting behind the wheel and turning over that big V8 immediately creates a 'feel-good factor'. Plus, they get as much attention as any Ferrari or Lambo, especially when in convoy!
They must be expensive to run?
Not really, you're looking at 30+ year old engineering, which is not too high-tech in the way of electronics. They're quite easy to maintain, and parts can be sourced relatively easily.
As most of these cars are over 30 years old, they enjoy vintage tax and insurance rates. However, as you can imagine, they are thirsty!
Where do you get the cars from?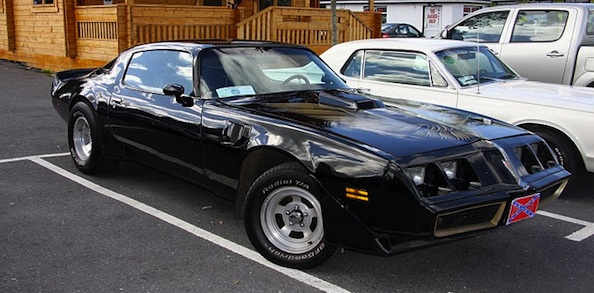 Well, ultimately they've all come from The States originally, but many of the cars have been bought from enthusiasts here or in the UK. Obviously, they're cheaper in The States but it's not so easy to go and inspect a car first hand, then you have shipping costs, VAT and customs charges on top of the price of the car. There are some great deals to be had here and in the UK right now.
So what sort of events do you do as a club?
We attend plenty of static shows as a club, the main ones being Terenure, Trim & Fingal but we're just back from the main show of the year for American car enthusiasts, the Midland American Car Club All American Show in Kilbeggan, Co. Westmeath. This show is particularly special on our calendar as it is a two day event encompassing a static car show but also two cruises, a burnout competition, a barbeque and drive-in movies.
But ultimately our passion is driving so for the rest of the year we will be meeting up regularly for cruises and we've also a couple of charity events coming up.
How can I find out about and follow events?
The club has its own forum www.americanmusclecarsireland.net where information is posted about meets and shows, etc. At every event we would also take pictures and videos and these would be posted on the forum too. The site is also a great location for technical advice, asking general questions, or just a bit of banter.
You mentioned charity events – what sort of work do you do?
Our charity of choice is Barretstown camp for sick children and we usually do a number of events to raise money for the charity each year.
In 2009 we raised over €11,000 for the camp. This year we took part in a large event in April with many muscle cars and motorbikes on show, we're also providing most of the cars for 'Dreamrides', part of the Top Gear Live Festival in November and all the donations from this will go directly to Barretstown.
The main fundraiser this year is the AMCI Barretstown Charity Run which will be held on October 3rd next. We're doing a 150 mile circuitous run starting in Dublin, heading up through the midlands and ending up in Barretstown itself in Ballymore Eustace, Co. Kildare. It costs about €5million a year to run the camp and they do fantastic work so they need every bit of help they can get.

For more information on Barretstown Camp or to donate see www.barretstown.org