Here at Motorcheck HQ we have an interest in automotive statistics that borders on obsessive.
Our registration stats do a pretty good job of measuring what Make's and Model's are the most popular in Ireland but when we were asked if we knew what car manufacturer was the 'Cleanest' our stats people had a little bit of homework to do.
The analysis meant we had to examine over 89,000 new cars registered in Ireland last year and work out by manufacturer the number of individual models that were put on the road.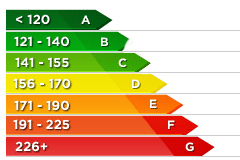 From there it was a case of adding up the CO2 output for each car and dividing it by the total number of units. This gave us our average CO2 per Manufacturer and for the first time in Ireland a list of the Top 10 Cleanest Cars in the country was possible.
Mini Takes the Prize
Impressively it was the popular Mini that topped the poll with an impressive average CO2 of 117.12 grammes per kilometer. A mighty victory for the humble hatch given the staggering advances made in reducing CO2 emissions across the industry.
Top 10 Cleanest Cars
| | | |
| --- | --- | --- |
| | Make | Average CO2 |
| 1 | MINI | 117.12 |
| 2 | FIAT | 118.83 |
| 3 | SEAT | 119.78 |
| 4 | LEXUS | 121.63 |
| 5 | RENAULT | 122.35 |
| 6 | VOLKSWAGEN | 122.68 |
| 7 | CITROEN | 124.01 |
| 8 | SUZUKI | 124.41 |
| 9 | FORD | 124.67 |
| 10 | MAZDA | 125.32 |