Years built: 2005 to 2011
Bodystyles: Three-door hatch, five-door hatch, four-door saloon, five-door estate
What is it?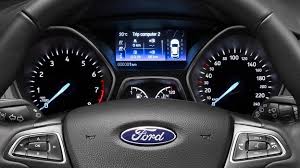 It's only one of the most popular cars ever to have been sold in Ireland and a consistent holder of best-selling car in its six years on sale here. It's the second generation Ford Focus, and while it may have been a disappointment on the styling front compared to its illustrious predecessor, it had greater cabin space and a higher-quality interior, but retained the pin-sharp chassis of the old one.
Which one should I buy?
The Focus range is simply huge, bewildering even and stretches from a basic 80hp 1.4 petrol all the way to a barn-storming 212hp 2.5-litre five-cylinder turbo in the mighty ST model. In between, you had basically everything, from 1.6 petrol and diesels (the most sensible ones to buy), and staggeringly basic LX models to ritzy and well-equipped Titanium and Ghia versions. No wonder it was popular, there really was something for everyone…
As we said, basic LX versions really were basic, and in fact on the older models there are manual window winders in the back and a bare CD player in the dashboard, so you can forget hooking up your iPod or anything similar. They're best avoided, although they do make up a large proportion of the hundreds of second hand Focus on sale.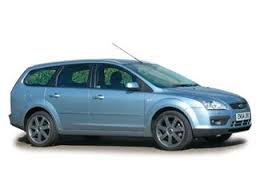 The 1.4 is also best avoided as it's just too under-powered for a car of this weight. The 1.6 came in to types – a basic 100hp version and a more powerful 120hp model with variable valve timing, and they're both decent engines, but their Co2 emissions are quite high, so if you're buying post-2008, then you're going to be spending a lot on motor tax.
The best version is the 1.6 110hp diesel, which has emissions of 127g/km so a post 2008 model will cost you just €270 a year in tax, and you can potentially squeeze 55mpg out of it. Plus it has plenty of torque for overtaking and refinement isn't bad.
No second-gen Focus has a particularly nice cabin – the layout is neat enough but the quality of the materials used was not that great, and it was behind the likes of the Golf in this respect. Mind you, space is excellent – there is room for a six-footer to sit behind another six-footer and the 385-litre boot is good too. The estate has an even bigger boot, at 503-litres, so makes a great choice for growing families.
How much should I spend? Circa €10,000 for a 2009 to 2010 model.
Here's one we found:
2010 Focus Titanium 1.6 TDCI with 63,500km for €1,495 from a dealer
What goes wrong?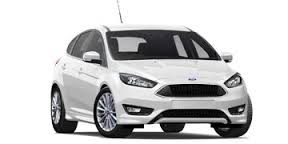 Generally speaking the second generation Focus was always a well-made and reliable car, but there are a few issues to keep an eye on. The 1.6 TDCI needs a cambelt change at at, officially, 160,000km or ten year, but we reckon it needs to be done before that. At least have it checked at 80,000km. You should also only use a high-grade oil for the engine, and keep an eye out for leaking oil pumps and failing water pumps.
Smoke from the exhaust means the exhaust gas recirculation valve needs replacing, while a whistling noise means the turbo on the way out. Check the boot for water getting in, while air conditioning pipes can crack.
Inside, the dashboard lights can fail and need replacing, which can be expensive.
Anything else?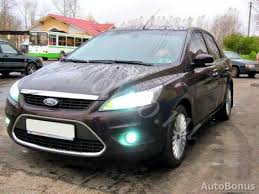 There were high performance versions of the Focus. The ST model was widely available, and used a Volvo-sourced 2.5-litre turbo five-cylinder engine with 212hp. It was fast and entertaining, but very thirsty and expensive to run. Not as expensive as the full-house 300hp Focus RS model, which arrived in 2010, using a tweaked version of the five-cylinder engine and a wildly aggressive bodykit. It's as fast, if not faster than, a Porsche in the right circumstances and they are an appreciating classic.
And when you've found your perfect Focus don't forget to get it history checked by motorcheck.ie.