Years built: 1996 to 2009
Bodystyles: Three door hatchback
What is it?
It was the first Ford car to be designed according to the 'New Edge' philosophy. Remember that? It was all sharp angles and big lights, and gave us a new generation of sharply styled Fords that probably culminated in the first generation Focus. But the Ka not only got there first, it was also more fun to drive than the Focus and really, truly affordable. It was also hugely mechanically simple, using a chopped-down Fiesta chassis and engines that dated back to the Mk1 Ford Escort of 1968… It also managed to stay in production for 13 years, which is quite some achievement and testament to the rightness of the original design.
Which one should I buy?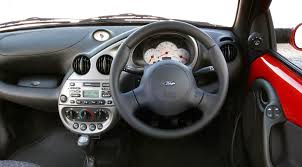 The Ka range is both bewilderingly confusing and staggeringly simple. There was only ever one basic body shape – a tiny three-door hatchback with that bog, roundy plastic bumper at the back and, for the most part, one engine. That engine was a brick-simple 1.3-litre four-cylinder unit that could trace its ancestry all the way back to the first Escort. It didn't even have overhead camshafts, relying instead on pushrods to move its valves around, but the benefit was that it was cheap, it was simple to repair when things went wrong, and it had lots of low-down torque, which made the Ka feel nippy and zoomy when swinging around town. It started out as a 60hp engine, but later versions got a mid power boost to 70hp, with 106Nm of torque. Claimed fuel economy was 43mpg, and thanks to the Ka's lightness, you should be able to get close to that in daily driving.
Where things get complicated is in the huge variety of model trims and special editions. Obviously a car that's in production for more than a decade is going to end up with plenty of changes along the way, but the Ka found itself in a blizzard of versions and variants. It may come from a time when Ford's trims were a simpler L, LX, GLX and Ghia but an edited highlights reel of the various Ka versions goes something like; Studio, Style, Collection, Zetec, Design, Design II, Aquamarine Frost, Blue, Citrus Gold, Black, Silver, Millennium, Sublime LuxuryKa, and Finale.
Basically, the rule of thumb is that early cars were pretty spartan, but later models got more and more kit including things like better stereos and air conditioning so buy as recent a Ka as you can. Whichever one you get though, you're getting one of the best small cars to drive, possibly of all time. In fact, it's pretty much a race between the original Mini and the Ka as to which small, cheap car is the best to drive, and Ka's with power steering (optional on early models) are especially good fun to chuck about.
How much should I spend? The very best ones will cost around €3-4,000 but you can pick up a banger status Ka for under €1,000
Here's one we found:
2006 Ford Ka Collection 1.3i, 142,000km, three owners, €2,950 from a SIMI-registered dealer
What goes wrong?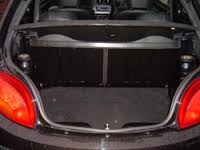 Lots. The good news is that Kas are cheap to fix when they break. The bad news is that lots of things break. The engine itself is something of a weak point. Idle speed sensors break easily and the tap-pets for the valves need constant adjusting, but the 1.3 has a terrible habit of just plain packing up and refusing to work, and will need replacing. Replacement engines are cheap, as little as €500, but it's a major pain, obviously.
You need to check for rust, especially around the bottom of the doors and under the bootlid, and have a good poke around underneath the car as Ford's of that era didn't always have the best underbody sealant. Water leaks are a constant problem too, so check for damp carpets. It's usually either the windscreen (which will need to be replaced with new seals) or the heater leaking, and if the water gets into the wiring harness, all hell breaks loose. Ford did make a later wiring harness that's better water-proofed, so check to see if your Ka has been fitted with that. Suspension and steering need careful looking at too, so check for play or knocking in the steering (usually the inner rod joints), or clonking suspension arms.
Anything else?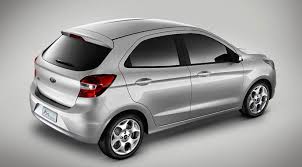 There were of course two versions of the Ka that didn't use the 1.3 engine and those were the SportKa and StreetKa, both of which used a 100hp 1.6-litre unit. The StreetKa was a dinky convertible, not very practical and arguably not very pretty, but fun enough all the same. The SportKa, never officially sold here, is a fabulous tiny hot hatch, not very powerful but with amazing steering and balance – a proper Mini Cooper rival. Track one down if you can.
And when you've found your perfect Ka don't forget to get it history checked by motorcheck.ie.