Years built: 2007 to 2015
Bodystyles: four-door saloon, five-door estate
What is it?
It's hard to believe that, not long before the XF came along, Jaguar had just a two car model range – the big XJ saloon and a coupe, either the XK or the venerable old XJ-S. That all started to change in the nineties when the S-Type saloon came along and at last Jaguar had a BMW 5 Series fighter. In 2007, and not before time according to many, the S-Type was replaced and its rather self-consciously retro styling was updated into the far more modern and forward looking XF saloon. Again sized to compete with the 5 Series (not to mention the Mercedes E-Class and Audi A6) the XF was quickly lauded for its crisp, clean styling, both on the outside and inside, and its soulful handling. It's just been replaced by an all new version, and those of us with those long memories of two-model-lineup Jag will be shocked to realise that the new XF will join a Jaguar range that now consists of XJ, XE, F-Type and the upcoming F-Pace crossover.
Which one should I buy?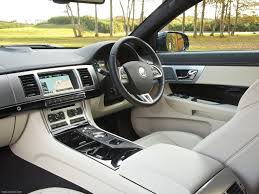 You really need to look to a post-2011 model, because that was when the 2.2-litre 200hp diesel was introduced, alongside a lower-power 163hp variant. That was the engine that really unlocked the potential of the XF, bringing down its Co2 emissions to more manageable levels and bringing it within the reach of buyers who couldn't have previously afforded the 2.7-or-3.0-litre diesels or, for those with Texaco shares, the 4.2-litre V8.
That engine update also brought with it sharpened styling and improvements to the cabin trim and overall reliability and build. The XF, along with most recent Jaguars, has always been a well-made and reliable car, but some of the early ones developed niggles.
So, your pick of the XFs is a 2011-on 2.2 diesel, preferably the higher-powered version, preferably in a strong colour as some of Jags paint options just didn't work well with the shape. Dark reds, blues or blacks look good, as does silver on a car with the chrome option deleted. Avoid beige or dark green though. All models came with an automatic gearbox as standard (initially a six-speeder, laterally an eight-speed) and standard spec was very high including dual-zone climate, touch-screen sat-nav, leather and wood.
How much should I spend? Around €29,000 for a 2012 2.2 diesel
Here's one we found:
2012 Jaguar XF 2.2 diesel Business, one owner, 131,000km, €26,950 from a simi-registered dealer.
What goes wrong?
Not a lot, to be honest. Any XF of any year and mileage can suffer small electrical gremlins (sticking fuel filler flaps, slow-reacting touch-screens, silent stereos, that sort of thing) but the more serious mechanical issues seem to be confined to early models. Those can develop suspension or turbo problems, but buying one with a full (preferably Jaguar main dealer) service history should allay any worries in that department.
Anything else?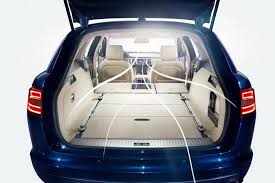 If you fancy an estate, in 2012 Jaguar introduced a rather gorgeous Sportbrake estate model. There aren't many around but it's practical and very good looking, so a perfect compromise for those looking for something luxurious, but practical.
For V8 lovers, there was originally a 4.2-litre V8 engine option, with a supercharged model too. Later, the 500hp XF-R was introduced running the supercharged V8, and eventually both models got the newer 5.0-litre engine. In 2013. Jaguar introduced the ultimate XF-R S model, with a 550hp super-charged 5.0-litre V8. Fast, furious, fun but thirsty.
And when you've found your perfect Jaguar XF don't forget to get hit history checked by motorcheck.ie.