Years built: 2013 to today
Bodystyles: Five-door MPV
What is it?
The third generation Kia Carens is actually one of Kia's best all-round products, yet it's one that generally speaking doesn't get as much publicity as some of its rivals. Which is a shame, as here is a family-friendly MPV with smart looks, equally smart driving manners, lots of space and tremendous reliability all rolled into a relatively affordable package. With back-to-school time looming on the horizon, now could well be the time to invest in one of the best school-run cars out there.
Which one should I buy?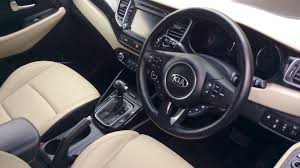 Choice is not the Carens' strong point. Kia Ireland's policy for the past few years has been to cut down on the number and variations of its models and just try and import and sell the cars that, so it reckons, customers want. There's only one engine choice, which is the same 115hp 1.7-litre CRDI diesel engine as you'll find doing service in the Sportage crossover. It's a fine unit, with decent refinement and very good economy, but don't go expecting sparkling performance figures from it.
The Carens is very comfortable though, so perhaps just sit back and enjoy the ride. Most of the bits underneath you are donated by the Cee'd hatchback, so you get light but direct steering and good handling. The cabin mostly comes from the Cee'd too, so it's well made and robust, but a touch plasticy in places and, like all Kias, can give in to a dose of the rattles if driven too hard over bad roads for too long.
At 4.5-metres long, the Carens is quite compact for the class, which is odd as not only did it replace the previous Carens model, but for most European markets it also replaced the much larger Carnival seven-seater. That means that the 492-litre boot (with the third row folded) is a touch disappointing, as is the space in those folding third row seats (kids only really) but space in the rest of the cabin is very good.
Kia only offers the Carens in two trim levels in Ireland – EX and Platinum. EX is well equipped (air conditioning, Bluetooth, iPod connection, LED daytime running lights) but upgrading to Platinum gets you such nice things as a panoramic glass roof, leather upholstery, heated seats, dual-zone climate control and a bigger display for the trip computer so it is worth upgrading to as long as the price is right.
How much should I spend? Around €22k will get you a 2013 1.7 CRDI EX model but supply seems to be tight, so you may need to look further afield.
Here's one we found:
2013 Kia Carens 1.7 CRDI EX, 65,000km, two owners, €22,500 from a Kia main dealer
What goes wrong?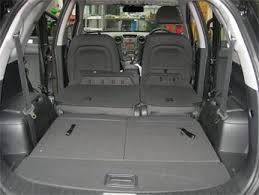 Almost nothing. As ever, you need to buy with a full service history to make sure that everything is in good fettle, and make sure that all of the electrical systems are working properly as for all the Carens' family car roots, there are some complex systems at work in there. If it has the panoramic glass roof check carefully for any leaks and listen for any untoward creaking or groaning noises over bumps. Knocking suspension probably means worn dampers and is a sign that the car may have been overloaded on a regular basis. The good news though is that even the oldest of this model of Carens still have four years left to run on their original warranty, as long as the cars have been looked after by a Kia dealer.
Anything else?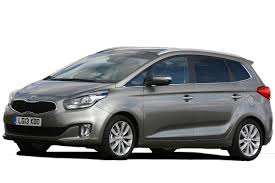 You can save a considerable amount of money by going for the previous model Carens, later versions of which will also have some original warranty left to run, but you are getting a much older basic design with poor Co2 emissions by modern standards, and a much cheaper-looking and feeling cabin. If you can afford the current model, it's a far more sophisticated thing.
And when you've found your perfect Carens don't forget to get it history checked by www.motorcheck.ie.