Years built: 2010 - 2017
Bodystyles: Compact MPV
What is it?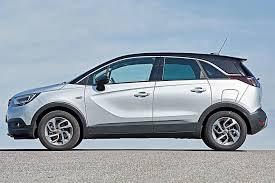 Sadly, the Meriva is no more. It's been replaced by a double-whammy of SUV models — the Crossland X and the Grandland X which means that for the first time in 15 years, Opel no longer sells a compact MPV. It's hardly surprising, given the massive shift in buyers' preferences towards SUVs, but if you're looking for something with maximal interior space and flexibility, and yet minimal exterior size and running costs, then a second-generation Meriva could be just the car for you.
Which one should I buy?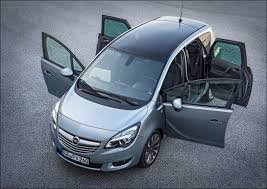 Let's talk about the doors, first of all. The second generation Meriva broke with the relative simplicity of its predecessors (and decades of family car orthodoxy) by hinging its back doors on the rear pillar. Opel marketed this as if the doors were opening wide for a hug, and when you had front and rear doors open on one side, it did look a bit like that. There was a more technical reason for the layout, though, and it was mostly to do with having small kids in the back seat. As anyone who's tried to buckle their children into a child safety seat will know, with a conventional front-hinged door, you have to lean into the car, and then twist around to help with belts, buckles, and harnesses. It's murder on the back. With the Meriva, the door opens back and away, meaning that you can face the back of the car, and lean in directly towards your kids to help them get strapped in. It sounds like a small thing, but it actually makes a huge difference to anyone with a growing family.
Merivas came in S, SC, and SE trim levels, and SC is a good one to go for. By the time the model was facelfited and updated in 2014, SC spec gave you air conditioning, cruise control, and interior ambient lighting. Most of the cabin and dashboard came from the Astra hatchback, and while that made it a bit heavy on the small button front, it was always a well-made cabin, with decent quality and very comfortable seats. Space is good, and the rear seats can slide back and forth to create either more rear legroom, or more space for the very generous 400-litre boot.
Engines ranged from a basic 1.4 non-turbo petrol, to a turbocharged version with 120hp or 140hp, or three diesels — a basic 75hp or 95hp 1.3-litre, a 1.7-litre with either 110hp or 130hp, and latterly a 1.6-litre with either 95hp, 110hp, or 136hp. Of these, the best engine is the 1.6 diesel — it's a much more modern design than any of the other engines, much more refined than the dreadfully rattly old 1.7 and far more powerful and torquey than the 1.3. The 120hp turbo petrol is a very good alternative to for those who don't fancy diesel.
How much should I spend? Around €13-14,000 should get you a 2014-2015 model with the desirable 1.6 diesel engine.
Here's one we found:
2015 Opel Meriva 1.6 CDTI SE, one owner, 46,000km, €14,750 from a main dealer.
What goes wrong?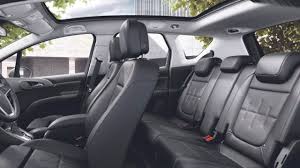 Electrical gremlins seem to be the bane of the Meriva, so check and make sure that the myriad of buttons on the dashboard are all working properly, and that all of the digital displays are functioning correctly. If it's a diesel, make sure it has a full service history and be wary of low-mileage diesels, as they could be harbouring issues with the particulate filter.
Make sure that the rear seats split, fold, slide, and recline as they're supposed to, and check the exterior of the car, and its wheels, very carefully for scuffs and bumps — Merivas were generally pressed into rough-and-tumble urban service by families, so minor visual damage is not uncommon.
Check also for damp patches in the carpets which could indicate a leaking door seal, and make sure that the heating and air conditioning is all working properly.
Generally, the Meriva is pretty reliable, so as long as you're buying one with a full service history, you shouldn't go too far wrong.
Anything else?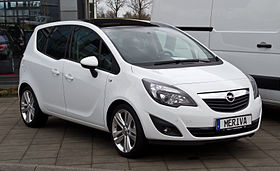 If you're buying on a budget, it's worth considering the first generation Meriva, as they are now very, very cheap with good early models down to €1,000 now. They're mechanically robust, and if they lack the clever rear-hinged doors then they do at least keep the clever, flexible rear seats.
And when you've found your perfect Opel Meriva don't forget to get it history checked by motorcheck.ie.