June and December are now the ideal months for new car buyers seeking the best bargains to get out and spend their cash, according to research by Motorcheck.
An analysis of recent registration figures shows that the new dual registration system has achieved its primary goal of spreading sales out more through the year. Under the old, simpler, year-and-number system, the Irish motor industry long complained that it meant that a huge proportion, as much as 82%, of new car sales took place in the first six months of the year, as buyers scrambled to be seen with a new plate on their car.
Certainly, if one looks back to 2008, the last year of 'normal' car sales before the financial crisis hit, the imbalance is clear. 40,000 new cars were registered in January of that year, followed by 23,000 in February and 21,000 in March. There was then a precipitous fall-off in sales from April onwards until in December, sales had slowed to an utter trickle, with just 226 cars sold.
Pattern of sales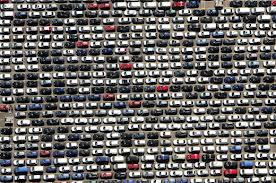 Now though, there is a clear and distinct new pattern emerging to new car registrations. January, February and March are still strong months for sales, and there is a drop off from April through to June, but that was followed this year by a dramatic jump back up in July, with 16,000 new cars registered – a number that actually exceeded the totals for February and March.
Last year, after July, things quietened down considerably, and that pattern looks set to be repeated this year. In 2013, new car sales in December actually hit a desultory low of just 211 units registered, lower even than the same month in 2008 when we were all facing into the storm front of recession.
The good news, both for the industry and the economy, is that sales are truly booming – 83,000 new cars have been sold already this year, almost 10,000 units ahead of the full year for last year. That means we should see a year-end total of around 93,000 new car sales for this year, meaning an improvement in jobs and employment in the motor industry (which employs around 35,000 people) and a commensurate increase in the tax take from vehicle sales for the exchequer.
Bargaining opportunity?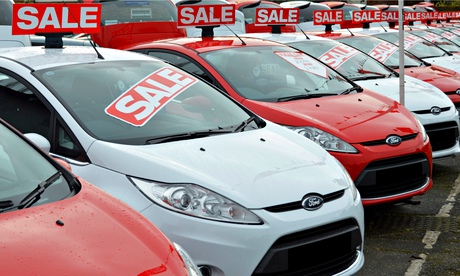 What it also means is potential bad news for the new car buyer though. Clearly, in a more buoyant market, dealers and importers are more reluctant to offer the sort of 'fire sale' deals that were common during the harsh years of 2008-2012. With manufacturers trimming costs and pricing in order to keep headline prices temptingly low, and many car dealers operating on staggeringly tight margins on a new sale anyway (6-8% is the average for a mainstream brand). "What's happened in the past couple of years is that people have seen dealers failing, and dealers having problems so the advice from some of the consumer journalists or consumer focused agencies has been haggle, haggle" says Jonathan Meade of Nissan and Hyundai main dealers Hutton & Meade. "This, in some cases, has been taken up as 'offer half what you've been asked.' There isn't that kind of margins in our industry. We do offer good deals, we do offer good value but there's only so far we can go, we've got to stay in business."
However, it's clear from the registration numbers that the best time to hit a dealer forecourt is towards the end of June or December. With sales at a low ebb, dealers and importers alike will be pressed hard to hit their monthly targets, and with anticipation of a new registration plate just around the corner, you'll be able to drive a harder bargain, especially if you can find what you want in the dealer's existing stock. As long as you're keeping the car for more than a couple of years, the extra small hit of depreciation will average out somewhat and although the practice of pre-reging (dealers and car makers essentially selling cars to themselves to artificially inflate their sales figures) has reduced somewhat since the worst days of the recession, there are still a few good 'dealer demo' or 'delivery mileage' cars to be had at month's end. Snap them up as the bargains they are.