Sales of Diesel cars unaffected by the emissions scandal
New Car Sales figures released today show new car registrations are up over 30% year on year with over 121,000 new cars registered to the end of September. This is compared with only 93,000 units for the same period last year.
Sales for the month of September were apparently unaffected by the Diesel emissions scandal with sales for the month up 23% on last September and with Diesel cars accounting for 72% of sales in the month. Year-to-date sales of Diesel cars account for 71% of all car sales.
It's too early to tell how sales of Diesel cars might be affected by the recent emissions scandal but we haven't seen any evidence of an immediate slump in Diesel sales since the scandal broke on 22nd of this month. Diesel sales still account for the vast majority of new car sales in Ireland. That said, Petrol has been making a comeback, and is actually growing much faster than Diesel sales this year.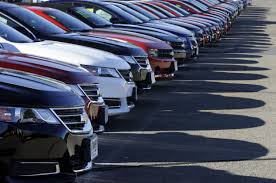 The stats show that sales of new Diesel Cars have increased by 26% this year whereas sales of new Petrol Cars have actually increased by over 40%.
Sales in the business sector continue to boom with sales of both Light Commercial and Heavy Goods vehicles up 40% year on year with the Light Commercial vehicle sales up over 48% alone.
The used market continues to struggle with a lack of good quality stock available to meet demand. Imports from the UK which can normally be relied upon to plug this gap are actually down 13% for the year due to the unfavourable exchange rate conditions. That's 5,500 less cars coming into the state from the UK this year so far.
Highlights;
• The top 5 Manufacturers , in order, with the most new car registrations are – Volkswagen, Toyota, Ford, Hyundai & Nissan
• The top 5 models with the most new car registrations are – Volkswagen Golf, Ford Focus, Nissan Qashqai, Skoda Octavia & Volkswagen Passat
• The top 5 Diesel models, in order, are VW Golf, Ford Focus, VW Passat, Nissan Qashqai & Hyundai iX35
• The top 5 Petrol models, in order, are Ford Fiesta, Toyota Yaris, VW Polo , Opel Corsa & Renault Clio
• The top 5 selling commercial vehicles as the Ford Transit, VW Caddy, Ford Transit Connect, Citroen Berlingo and Toyota Landcruiser.