Irish drivers are fully in agreement with the recently introduced legislation on texting while driving, a fifth say they frequently use their phones behind the wheel and there is still confusion over what the legislation actually covers.
According to the results of an online poll of Motorcheck.ie users, 98 per cent of respondents agree with the recent decision to fine motorists for texting on a phone while driving. Furthermore, a full 100 per cent of those polled said that texting while driving poses a significant safety risk to road users.
All of which is good news but it's somewhat undermined by the fact that 20 per cent, a full fifth, of respondents said that they 'often' use their phone for texting and calls when driving. 46 per cent said that they seldom use their phones behind the wheel while 35 per cent claimed never to do so. Sadly, that shows that there remains a significant gap between people's acceptance of the legislation and their adherence to it.
In order to change driver attitudes to this practice is important that the Gardai consistently police this issue rather than just performing blitzes every now and again. If not it is very likely that the majority of people will not change their behaviour.
Drivers seem to understand the risks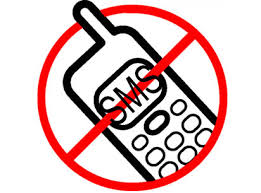 On a more positive note, the Motorcheck.ie survey showed that Irish motorists see the problem in much the same light as legislators and safety experts. 71 per cent agreed with the statement that texting behind the wheel is every bit as dangerous as speeding or driving under the influence of alcohol. According to the US National Highway Traffic Safety Authority, "Engaging in visual-manual subtasks (such as reaching for a phone, dialing and texting) associated with the use of hand-held phones and other portable devices increased the risk of getting into a crash by three times."
Once again though, a worrying proportion, 21 per cent, said that texting is not as dangerous as speeding or drinking while seven per cent said that they did not know.
If the Motorcheck.ie survey is anything to go by, the Irish authorities will have little or no difficulty in applying the letter of the law. 77 per cent said that they would not contest an on the spot fine or penalty points through the courts. 13 per cent said they would contest a fine, while only 10 per cent said they could contest penalty points if caught using their phone.
A flaw in the law
While the new legislation applies only to texting and multi-media messaging, existing rules remain in place to prevent drivers from texting while driving. Hands-free kits or wireless Bluetooth connections are therefore all the more important for those who wish to take or make calls on the move. According to Motorcheck though, almost a third, 29 per cent, of those surveyed still do not have such a kit in their car. 39 per cent said that they have one and that it came as standard, while 32 per cent paid extra to have such a system fitted as an option.
There remains the significant issue that the Government's new legislation covers only the sending of texting and multi-media messages (MMS). It does not cover the use of other messaging and communication apps, something that is specifically mentioned on the Department of Transport's website: "This Regulation does not apply to the sending of messages via the internet (for example using Viber, Snapchat, WhatsApp, Twitter, Facebook, Facetime etc.) or to access phone apps (including Hailo App) when a phone is not being held (i.e. when it is resting in a cradle). However, motorists are advised never to use their phones or any other electronic devices for any purpose while driving."
That's an omission that rather waters down the effect of the ruling on texting. After all, if the law says that on the one hand, texting is dangerous and slaps you with a €1,000 fine, but on the other says that it's fine to use Twitter (as long as the phone is in a cradle or holder) then drivers could be forgiven for feeling confused over the application of the law.
Motorcheck.ie is calling on the Government to give some clarity on this legislation, and to state definitively whether the use of other communication apps while driving is as dangerous as texting, and whether or not the legislation will be amended to reflect this.