Germany invented the car, let's not forget. While any successful invention has an infinite number of parents, it was Karl Benz who created the first useable car, running on a combustion engine, and with control simple enough for most people to fathom. The Patent Motor-Wagen of 1886 got there first, and it was Benz's wife — Bertha — who undertook the first significant journey by car, from Mannheim to Pforzheim in August 1888 — a journey of 194km, during which Frau Benz, who had not only been involved in the car's creation but who also provided much of the finance for its construction, stopped off an refilled the fuel tank with surgical spirits bought from pharmacies along the way.
Since when, many would say that Germany not only created the car, but perfected it too — the roll call of beautifully-engineered, achingly desirable German cars runs from the mighty Mercedes-Benz, through BMW, Audi, Volkswagen, Opel and back into history with the likes of NSU, Bitter, and Horch. German cars are some of the most in-demand vehicles that you can buy, but that doesn't mean they have to be wildly expensive… Read on as we discuss the best German cars you can buy.
Mercedes-Benz EQE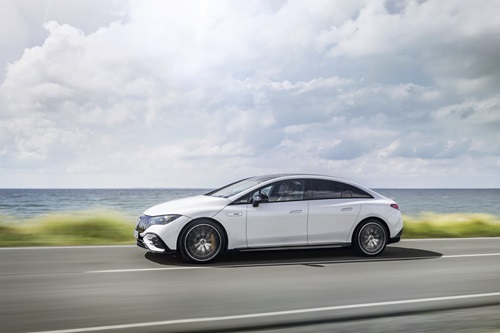 OK, so this one is expensive, and you're not going to get a lot of change from a six-figure budget if you go EQE shopping. The upside is that you get not only one of the best electric cars currently on the market, or even one of the best German cars, but just one of the best cars, flat-out. The big 90kWh battery means that you can easily manage as much as 600km between charges, and even 500km if you're driving on the motorway. The cabin is luxurious (although it's not quite as roomy as you might think) and the EQE is much nicer to drive than its larger, more luxurious brother, the EQS.
Priced from: €85,295
BMW i4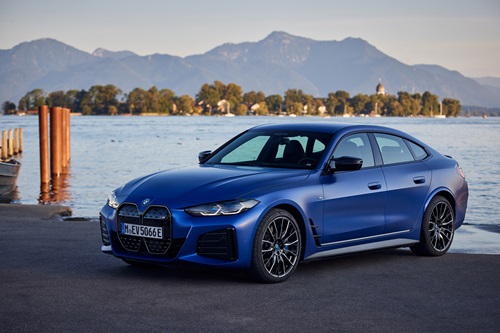 Whatever Mercedes can do, BMW will try to do better. The i4 isn't as big nor as roomy as the Merc EQE, but as electric cars go, it's pretty much the sweetest one to drive for the moment. The i4 uses the same chassis as the brilliant BMW 3 Series, and the same bodywork as the sleek BMW 4 Series Gran Coupe, so it's both stylish and reasonably practical. The rear-wheel drive versions can offer you as much as 589km of range on one charge, but while the four-wheel drive i4 M50 can't stretch that far, it does have a whopping 544hp to play with. Whisper it though, but the rear-drive cheaper i4 is actually nicer to drive than the vaunted M version…
Priced from: €61,335
Volkswagen Golf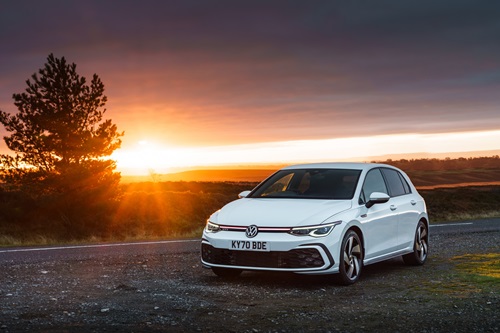 Proof that you don't need to have a big budget to get the kind of quality, comfort, and reliability for which German cars are renowned. Having put Europe and the US on cheap, reliable wheels with the original Beetle, VW has been putting families at ease with the Golf since 1975. Roomy enough for most purposes, beautifully-made, smooth to drive, and you can choose from a humble 1.0-litre petrol, a plug-in hybrid, or the mighty 245hp Golf GTI. It's a shame that Irish customers can't buy the handsome and useful Golf estate (not enough interest, apparently) but that aside once you've driven a Golf, you sometimes wonder why anyone buys anything else.
Priced from: €32,595
Opel Astra
While the Golf has long been all things to all people, it's had one consistent thorn in its side since the seventies — the Astra (nee Kadett). Opel's family hatchback has pretty well matched the Golf step for step, providing both models that are frugal and comfortable, and occasionally ones that are tearaway and fabulous; step forward GTE and OPC. The current Astra is an exceptionally sharp-suited, good-to-drive hatchback with a smart, roomy cabin and, in its basic form, a rev-happy and economical 1.2-litre petrol engine. You can also choose a plug-in hybrid model, and arriving very soon are the handsome and useful Astra estate, and the first all-electric Astra, which should arrive with a competitive price point and a 400km range on one charge. Definitely one of the best German cars on a budget!
Priced from: €29,995
Audi Q5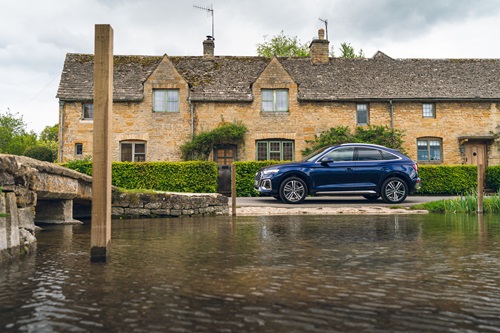 If you're thinking of buying an SUV that combines the sort of practicality that SUVs are supposed to have (but don't always do) but you also want something that's classy and desirable… well, you basically want an Audi Q5. A car so good that Porsche used it as the basis for its own Macan SUV, the Q5 has interior quality and comfort to die for, but also the sort of cabin and boot space that makes family duties a doddle. You can choose from frugal diesel, powerful petrol, or advanced plug-in hybrid powertrains, and while we're still allowed to drive diesel there's the choice of the mega 342hp turbo V6 diesel SQ5 which is more fun than can possibly be allowed. With all models, you can also choose from an upright tall-roofed SUV version, or a sleeker, fastback Sportback.
Priced from: €63,720
Best used buys:
Opel Mokka-e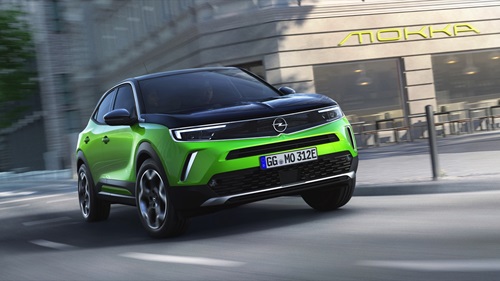 The Mokka is a handsome, practical small crossover based on the same platform as the popular Corsa small car, which means that it's not only good looking (and it is) but it's also fairly affordable. The better news is that it means that the Mokka can be had with the same battery and electric motor as the Corsa-e, which makes it a very smart second-hand buy and an ideal first step on the electric car ladder. Obviously, you'll want to get any potential purchase checked out to make sure that its battery is still in top condition, and providing that full 320km one-charge range.
One we found: 2022 Opel Mokka-e Elite. Full service history. Opel main dealer. €29,440
BMW 330e Touring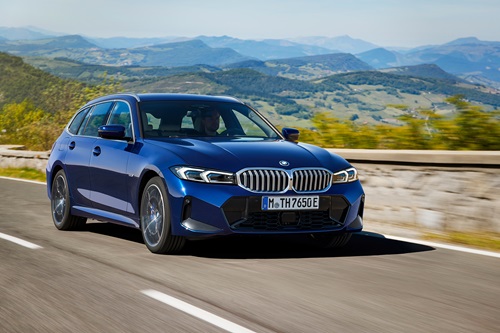 The BMW 3 Series has been the Munich marque's go-to choice ever since the first version was launched back in the 1970s. While we've all gone a bit SUV-mad since then, and the likes of the X1 and X3 have risen in popularity, the 3 Series remains a hugely desirable car and one that makes an excellent second-hand buy. We've found one of the best versions on sale right now — a 2022 3 Series Touring (that's the hugely practical and still stylish estate version) fitted with the 330e plug-in hybrid powertrain. That means you get 292hp performance, in the classic BMW fashion, but 50km of electric-only range on a full charge and very low motor tax costs. Keep it plugged in and it will use hardly any fuel in day-to-day driving, but will still be capable of 40mpg on a long run when you need to. Honestly, it's hard to think of a better all-rounder.
One we found: 2022 BMW 330e Touring SE Pro. Full service history. BMW main dealer. €45,900
Audi A3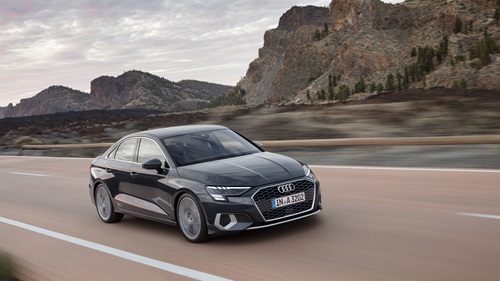 The A3 really is the car that can provide anything. It can be an affordable entry into the world of premium badge ownership, or it can be a sleek four-door that's a genuine alternative to a 3 Series or C-Class, but with a much more affordable price tag. Or you can go entirely insane and get the 400hp RS3 with its growling five-cylinder turbocharged engine. For the more frugally-minded, there's also a popular plug-in hybrid version too. For sale online, we found a hugely tempting A3 Saloon, with the frugal 1.4-litre TSI turbo petrol engine and the S-Tronic automatic gearbox. That's a hugely effective combination, giving you reasonable running costs but enough performance that you don't feel like you're driving a poverty model. Best of all, shop around and you can pick one up for the sort of money people used to ask for a supermini…
One we found: 2014 Audi A3 Saloon 1.4 TSI S-Tronic S-Line. Full service history. Independent dealer. €16,450
Classics:
Mercedes-Benz 190E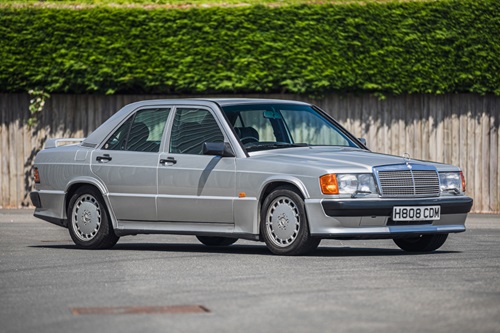 Back in 1982, Mercedes took a giant step forward as a car company and made its first compact model. That sounds kind of 'so what?' today, but back then it was a huge decision for a conservative company, with conservative customers. The gamble paid off though, as the 190E — which, styled by the great Bruno Sacco — looked just like a bigger Benz, and drove like one too. It also sold strongly, and really laid the foundations for the expansion of Mercedes into the corporate giant we know today. The 190E makes a great classic purchase as it still, for the most part, feels like a modern car and can easily be driven every day. Basic versions are not what you'd call quick, but if you can track down a rare 190E 2.3 Cosworth, you've got a performance model that still feels sharp and rewarding. Keep an eye out for rust, and interior parts can be hard to come by, but these were built back when Mercedes made the best cars in the world…
Prices: €15,000 gets a solid car, €25-30,000+ gets an exceptional Cosworth
Porsche 911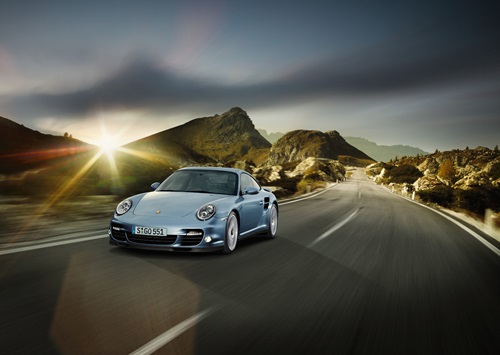 It seems kind of hard to believe it, but we're celebrating 60 years of the Porsche 911 this year. What started as a relatively simple four-seat, rear-engined replacement for the original Porsche, the 356, has become a living legend. The road-going versions are incredible enough, but the racing 911s have repeatedly made history. No single type of car has ever won more races around the world. Today, it's easy to spend €200,000+ on a new 911, and snapping up a desirable sixties or seventies classic won't cost you much less. A mid-2000s 911 — the versions known as the 997 model to Porsche enthusiasts — is arguably the best 911 of them all to drive, is more reliable than the previous 996-generation models, and can be bought for less than €50,000 if you shop around. Obviously, you need to be prepared for sky-high servicing and maintenance costs, and don't buy anything without a full Porsche or Porsche specialist service history, but compared to a Ferrari or Aston Martin, a 911 is more affordable, more useable, and just as wonderful to drive.
Prices: €40-50,000 buys a mid-2000s car, a true seventies classic will easily top €100,000
Audi Quattro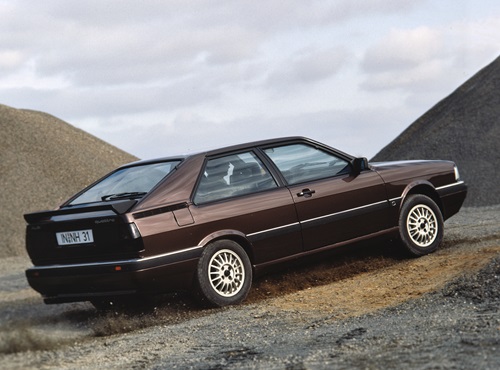 Audi rocked both the rallying and high-performance road car world in 1981 when it launched the original Quattro coupe. A chunky four-seat two-door, it didn't maybe look much like a performance icon, and its 2.2-litre turbo charged five-cylinder engine didn't seem like a Ferrari-beater, but on a twisty, wet, wintry road no contemporary Italian supercar would have seen which way a Quattro went thanks to its clever — and revolutionary for the time — four-wheel drive. Having once dominated on the rally-stage, the Quattro still makes a great classic buy today as they're well-built enough to be a daily driver, and unlike most classics you don't have to worry about driving them in winter. Shop carefully and buy the best you can find. Later 20-valve cars are the most expensive, but also the most rapid.
Prices: Budget around €50,000 to get a good one, but don't be surprised if you end up paying more.