Years built: 2005 to 2011
Bodystyles: Four-door saloon, two-door coupe, five-door estate
What is it?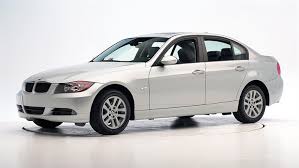 It's the car you've always wanted. Well, for many of us it is – the BMW 3 Series is a tantalising concoction of Germanic quality and precision, but with the sheer enjoyment of driving running through every part. It's not perhaps quite as reliable as you might imagine (which we'll come to in a minute) but it's as desirable a car as you'll find. In fact, for many years, a BMW 320d in black has been the most-searched for second hand car in Ireland. So, if like many you're thinking, should I buy a BMW 3 Series? Read on to learn more.
Which one should I buy?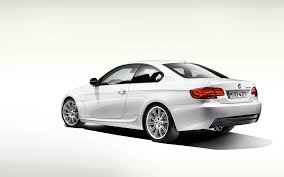 There is a simple and obvious answer, but it's not necessarily the right answer. That answer is the 320d, the 2.0-litre turbo diesel version which has become the Acme of BMW ownership. Smooth, refined, powerful and yet with the potential to squeeze 60mpg from it if you're gentle with your right foot, it's no wonder buyers new and used still flock to this model.
But it's not necessarily the right answer. There are reliability issues to consider (see below) and there are also other models which are well worth thinking about. The 316d and 318d versions use the same basic 2.0-litre engine, but have either 115hp or 140hp, compared to the 320d's 180hp. You might assume therefore that they would feel dramatically underpowered, but actually in daily driving, there's not as huge a gap as you might think. You will also save a considerable amount of money in terms of road tax, if you're buying post-2008; some 320d models (and the car was evolving constantly so Co2 emissions kept changing) had emissions of more than 150g/km, while the 316d and 318d can both potentially dip below 120g/km.
Then there's the mighty 330d – BMW's iconic six-cylinder turbo diesel which is still, occasionally, shocking in its combination of thrust, economy and refinement. Yes, it's pricey to buy and run but we are talking about a true future classic here.
Or you could go for a petrol, and in many ways you probably should. Certainly if you're buying pre-2008 then there's no difference in tax terms, and the later 170hp versions of the 320i four-cylinder petrol engines are really peachy. They may lack the instant-on response of more modern turbo engines, but keen drivers will appreciate their throttle response and sweet exhaust growl. They get an easy 45mpg too, so concerns about fuel economy are largely absent too.
You've got three body choices. The four door saloon is the most common and the easiest one to find, but you could easily be tempted by the Coupe. It may look similar to the saloon, but it's actually significantly more sleek and there are hardly any exterior panels shared between the two cars. Or, and this is what we'd suggest, you could go for the Touring estate. It still looks sporty and desirable, and is every bit as good to drive, but it's much more practical than the other two.
Just take care to shop around carefully when buying – the 3 Series had a long, near endless, options list and not all those options are worth anything extra come resale time. Make sure you don't end up paying more for things you don't need. The key items to look for are climate control, an automatic gearbox, the upgraded sat-nav screen, leather seats and the M-Sport body kit.
How much should I spend? Pre-2008 models have now dipped as low as €10,000…
Here's one we found:
2007 BMW 320i Touring M-Sport, 91,000km, one owner, €10,950 from a SIMI-registered dealer
What goes wrong?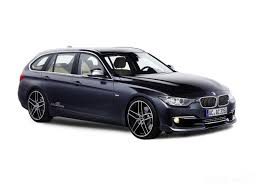 More than you might think. BMW has a good reputation for quality, and it's well-deserved, but this generation of 3 Series came with the now-infamous N47 2.0-litre diesel engine which can suffer disastrous timing chain issues. Designed to be maintenance-free, and mounted at the back of the engine, the chain instead developed no end of problems and can catastrophically snap and effectively destroy the engine. If you hear a rattling or tinkling noise coming from the engine on a test drive, just walk away. The N47 was introduced in 2007 and BMW claims to have sorted the issue from the 2010 model year onwards, but you still need to be wary and make sure you don't touch a car that doesn't come with a full service history from either a BMW dealer or at least an independent BMW specialist.
A full service is necessary for other reasons too – this model of 3 Series, the E90 as it was known in internal BMW code-speak, was one of the first to start getting the sort of complex, complicated electronic systems which are now commonplace. All of these systems can be fragile unless properly cared for (in come cases even if they're properly cared for) so check to make sure all the buttons are working and if there are any engine management warning lights on the dash, move on to the next car.
The runflat tyres can also cause problems. Many owners just weren't prepared to accept the harsh ride quality that the early runflats had, so replaced them with standard tyres, but as the 3 Series doesn't have space for a spare wheel, that can leave you stranded. Runflats will usually get you home in the event of a puncture but they are usually impossible to repair afterwards, which means they have to be expensively replaced. The later Bridgestone RE050A runflats generally had a softer ride quality.
Anything else?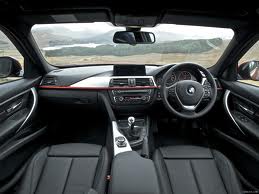 This being a 3 Series, you can always go nuts on the performance end of things. The hottest M3 versions of this generation came with a mighty 4.0-litre, 414hp V8 engine and were staggeringly good to drive, with astonishing acceleration and road holding. Mind you, they have a price (and a maintenance budget) to match. Those looking for thrills, but without the M3's bills, should look at a 335i – a twin-turbo 3.0-litre straight six with about 90 per cent of the M3's speed and agility, but with significantly lower running costs.
And when you've found your perfect 3 Series don't forget to get it history checked by motorcheck.ie.