Years built: 2002 to 2010
Bodystyles: four-door saloon, five-door estate
What is it?
If you're ever looking for the dictionary definition of a controversy, you could do worse than look back at the 2003 launch of the fifth-generation BMW 5 Series saloon, known internally and to BMW code number nerds as the E60. Designed by the oft-controversial Chris Bangle, the styling was a huge shock following on from the more conventionally handsome E39 5 Series – that hawk nose, that bustle boot, those clashing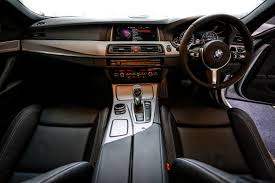 lines. And it had a weird new stereo with a little digital screen and a rotary controller, called iDrive, that no-one could figure out. And it had runflat tyres from Bridgestone that could make the ride quality feel as if it had bricks in the suspension.
Thankfully, age mellowed the 5 Series and nowadays, if you get one in the right colour, with the right wheels, it's actually become a very handsome car. It was never short of excellent to drive, and later developments in tyre tech meant that its ride quality only got better.
Which one should I buy?
You're probably going to get a 520d. That's not to say that the 520i, with its smooth, 2.2-litre six-cylinder petrol engine isn't worth a look. Nor even the incredibly torquey 535d, with its twin-turbo diesel straight-six that can spin up the back wheels even in third gear. Oh and there's the 550i with its buttery-smooth V8 petrol, and of course the 530d diesel and… And you can see that the 5 Series has an uncommonly broad spread of models to choose from.
However, a 520d will be the easiest to find and it's almost certainly the best all-rounder – power eventually rose to a very healthy 180hp, and with a good shove of torque always on hand, it was a sufficiently brisk car that you never really missed having the bigger engine. The six-speed, later eight-speed automatic transmission is the best gearbox option, as the six-speed manual had a rather long, notchy throw and never really suited the car.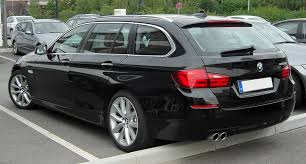 The secret is to buy as late a model as you can find, as it was always being refined and updated. There was a major facelift in 2008, which didn't change the outside very much, but brought interior upgrades and improvements as well as a much better iDrive system and more modern Bridgestone RE050 tyres which improved the ride quality. As ever, if you can track down a nicely-kept Touring estate version, you'll have a slinky executive car that doubles as a handy weekend family holdall.
How much should I spend? Around €21,000 for a 2010 520d diesel
Here's one we found:
2010 BMW 520d SE Touring, one owner, 67,000km, €22,995 from a BMW Main dealer.
What goes wrong?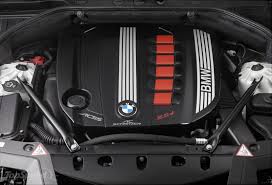 This is where you need to tread carefully as the E60 wasn't the paragon of German reliability it was cracked up to be. The biggest and most significant issue is the 2.0-litre diesel engine. The M47/N47 engine series suffered a lot of problems with what should have been a maintenance-free timing chain, which can snap and cause catastrophic engine failure. It's a tricky component both to inspect and replace as it's actually mounted at the back of the engine. There's no predicting when one might break, so the best advice is to never buy a 5 that doesn't have a full BMW dealer service history. That minimises the chances of breakage and also gives you ammo should you need to appeal to BMW over a broken engine.
Watch also for electrical glitches, especially with things like electric seats and the iDrive system and make sure that the tyre pressure monitoring system is working. Check also to see if a previous owner has swapped out the runflats for conventional tyres, as there's no room for a spare.
Anything else?
Do you want a Formula One car for the road? Well forget buying a Ferrari, get an E60 BMW M5. The high-performance version of the 5 Series came with an astonishing 5.0-litre V10 engine, powering the rear wheels through a sequential-shift seven-speed gearbox. Recalcitrant and grumpy at low speeds, when you get an E60 M5 up and running properly, it screams and howls just like a proper Formula One racer. It's an astonishing car, albeit not one for the faint-hearted.
And when you've found your perfect BMW 5 Series don't forget to get hit history checked by motorcheck.ie.