Years built: 2005 to 2012
Bodystyles: Four-door luxury saloon
What is it?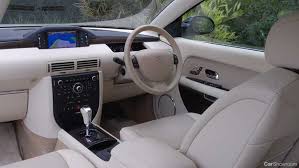 It's the last (or at least the most recent) truly great Citroen saloon. Not many were made, not many were sold and commercially at least, it was one of the biggest flops in motoring history. Designed to reclaim the sales ground of the original 1955 DS, and sit alongside the likes of the Audi A6 and BMW 5 Series, the buying public was convinced by neither the styling nor the price tag and the result was tumbleweed in showrooms and catastrophic depreciation. That though, is all to our benefit as a used car buyer, and the C6 is, to our eyes anyway, the most gorgeous of all large, luxurious cars, comfortable beyond belief and not half so unreliable as you might think. Plus, thanks to that dire depreciation, you can pick one up now for alarmingly cheap prices.
Which one should I buy?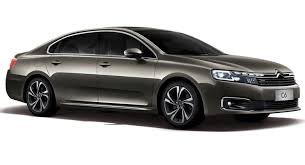 The C6 initially launched with two engines, both of them V6. The range-topper was 211hp 3.0-litre V6 petrol unit, but even in terms of the C6's tiny sales figures, precious few of these were sold. The more common variant is the 2.7-litre V6 diesel (an engine shared with, amongst others, Land Rover and Jaguar) which had 208hp and a very healthy 441Nm of torque. Grab one of those with the six-speed automatic gearbox and you've got one of the comfiest, waftiest cars ever built. All C6s had, as standard, Citroen's legendary Hydragas suspension, so even the very worst of Irish tarmac causes no more than a faint rumble and a minor jiggle. It is a staggeringly comfortable car, backed up by great seats and good visibility. It might lean a bit more in corners than the default BMW, and its steering is a vague as a TD in front of the ethics committee, but frankly we can think of few more stylish or more comfortable ways to cross the country.
There was the later addition of a 2.2-litre HDI four-cylinder diesel engine, but it's hardly worth sacrificing the silence of the V6 as Co2 emissions only dropped to 175g/km, while later versions of the 2.7 and eventually the 3.0-litre V6 diesel (although you'll be lucky to track one of those down) could manage 190g/km.
Exclusive was the top-rating trim, with leather, split-zone climate, a heads-up display and gorgeous wood trim. Don't accept anything less.
How much should I spend? Around €25k will get you a 2007 2.7 V6 Exclusive.
Here's one we found:
2007 Citroen C6 2.7 V6 HDI Exclusive Auto, 54,000km, one owner, €25,000 from a Citroen main dealer
What goes wrong?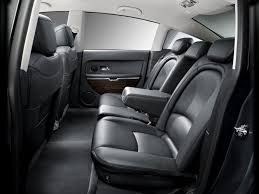 You'll be expecting me to say "everything" but the actual, and somewhat surprising, answer is "very little." You need to check around the rear windows for early signs of rust (although the rest of the bodyshell seems to be robust), while on the engine front, all you really need to check is that the cambelt change has been done on time and that the 130,000 km diesel particulate filter service has been carried out.
The C6's weak point it its complex electronics setup – check that the air conditioning is working properly and if it's been fitted with the expensive, multi-adjustable 'TGV' seats, make sure all of the electric adjusters work as they should. The sat-nav is also a common failure point.
The suspension, for all its complexity, is actually pretty sound. Anything amiss is usually just down to a sensor failure or a minor leak and can be repaired for relatively little outlay, although you will have to keep an eye on the tyre valves – part of the tyre pressure monitoring system, they can be fragile. Also, listen out for clunking noises over bumps that mean the rear suspension drop links need replacing, or possibly the ball joints. Also check for excessive brake wear, especially on the rear where the calipers are prone to seize.
The final item on the check list is the automatic gearbox. Check that it selects reverse quickly and silently, and that there is no 'surging' in between gears.
Anything else?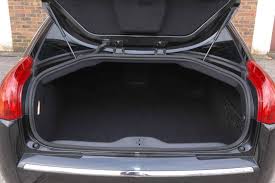 Fancy all of the accouterments of the C6 but want something more practical? No problem – track yourself down a C5 estate. Even on standard springs and dampers, the C5 is hugely comfortable, and if you want the ultimate then there were a precious few top-spec versions sold that came with the C6's Hydragas suspension. Either way, you're probably looking at a trip to the UK as neither car was a big seller in Ireland, which makes a history check even more vital.
And when you've found your perfect C6 don't forget to get it history checked by motorcheck.ie.