Years built: 2007 to 2013
Bodystyles: seven-seat MPV
What is it?
Only one of the most popular cars in Ireland. Citroen is generally not among the 'big boys' of Volkswagen, Ford and Toyota when it comes to overall sales but in the case of the C4 Picasso, it's right up there – this is the go-to choice when it comes to seven-seat family motoring.
Based on the old C4 hatchback's chassis (fairly obviously) the Picasso uses a body that, while it's still a boxy MPV, does nonetheless look pretty sharp and thanks to clever touches like the low-set dashboard and split windscreen pillars, the view out is pretty much unbeatable.
There are three individual seats across the back, making fitting child seats a doddle, and if the two seats that fold into the boot are a touch on the tight side, they're fine for the very young or the very uncomplaining. Boot space when they are folded flat is pretty cavernous too.
Which one should I buy?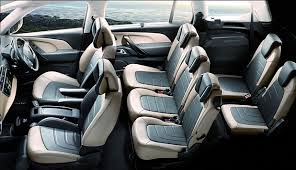 The 1.6 HDI diesel is pretty much your only option – very, very few C4s were ever sold in Ireland with anything else. A trip to the UK might yield a rare 2.0-litre HDI diesel but to be honest, the combination of the inflated Sterling exchange rate and the fact that the 1.6 has plenty of grunt to do the job makes that trip more or less redundant.
It's also important to go for the Grand C4 Picasso. The regular C4 Picasso looks arguably a little sharper, but it's five-seat only and therefore less practical for growing families. VTR+ trim has pretty much all the toys you could want, and there is the EGS automated manual gearbox for those who don't like to stir their own gears. Choose carefully though – it takes practice and patience to get the EGS to shift smoothly, and a manual could be the better option.
How much should I spend? Around €15,000 for a 2010 1.6-litre diesel VTR+
Here's one we found:
2010 Citroen Grand C4 Picasso 1.6 HDI VRT+. 36,000km, one owner, €15,450 from a main dealer.
What goes wrong?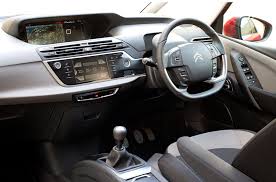 That 1.6 HDI is a familiar engine (it's in a bunch of Peugeots, Fords, Volvos and Minis too) but it's not without its issues. Water pumps are fragile and the timing belt needs to be regularly changed. The engines can 'sludge up" with oily deposits too and need an expensive flush-out.
Otherwise, it's all just annoying little niggles. Some of the cabin trim can be pretty fragile, so if you're going to subject it to lots of hard work from the kids, make sure everything is in place before you start. Electrics are generally pretty robust, but check everything carefully anyway, especially on specced-up models with more equipment. More stuff to go wrong, as my Dad would say.
The EGS gearbox can also suffer from clutch problems, but that seems to be confined to earlier cars. Citroen was improving the Picasso's build quality all through its production life so the later a car you can go for, the better.
Anything else?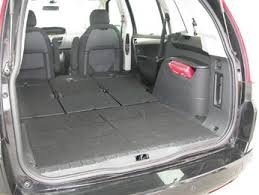 It can be hard to find one, actually. People tend to buy one and hang on to it, and that lead to a dearth of good, used C4 Picassos during the slow sales years of 2009-2013. That lead to Citroen Ireland itself having to import hundreds of Picassos from the UK every year, just to keep up with second hand demand for its dealers. That means that many of the cars on sale in Ireland will have come in from the UK, making a thorough background check even more essential.
And when you've found your perfect C4 Picasso don't forget to get hit history checked by motorcheck.ie.