Years built: 2013 to date
Bodystyles: Hatchback
What is it?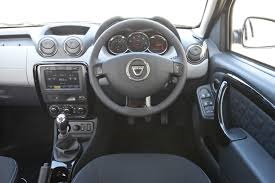 The Dacia Sandero achieved a sort of fame, back in the old days of the Top Gear TV show, when every week James May would announce that — good news — there was some new nugget of information about Romania's cheapest car. Actually, May was usually talking about the first-generation Sandero, but we had to wait for the second version of the car to come along before Irish buyers got their chance to try it out. Since its launch, the Sandero has been quietly providing cheap, no-frills motoring at a temptingly low price. Is it worth a punt on the second hand market, though?
Which one should I buy?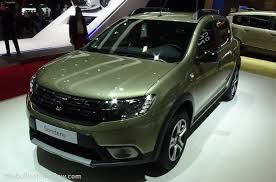 The Sandero sticks closely to the template so successfully essayed by the Dacia Duster SUV — take proven, long-serving Renault mechanicals, assemble them in a low-cost factory in Romania (Dacia was once the state-owned car maker of Communist Romania, and has been assembling cast-off Renault designs since the 1970s), and serve in a plain-wrapper body that comes with a temptingly low sticker price.
Engines available at launch were the familiar Renault 1.2-litre petrol with 75hp, the 1.5 dCi diesel with 90hp, and (for the sophisticates) a version using a cutting-edge 900cc three-cylinder turbo petrol engine, also developing 90hp. It's that turbo triple that makes for the best Sandero — it's a sweet little engine, one that revs with a pleasant warbling sound, and which has sufficient power and torque for the Sandero to be a perfectly capable motorway car.
The flatter delivery of the 1.2 petrol means that it's best kept in town, although when driven gently it can be remarkably economical. So much so that's there's little point in upgrading to the diesel model — it is, naturally, very frugal, but the extra up-front purchase price means you'll be a long time earning back the extra outlay in fuel savings.
Basic Alternative models are just that — basic, although oddly Irish cars came with a better basic spec than UK models, the cheapest of which didn't even come with a standard radio. Beware of that if you're buying an imported Sandero. You could get ritzy models, such as the Laureate, which came with a touchscreen infotainment system in recent years, but the whole point of the Sandero is that it's basic, affordable, transport so it's probably best to just stick with a cheap version.
That's especially true for the Sandero Stepway, a version of the Sandero which features slightly raised up suspension in an effort to make it look and feel like a junior 4×4. It was significantly more expensive than a standard model when new, which considering you were only getting longer springs, roof rails, and some stick-on plastic cladding, did seem to fly in the face of the Sandero's low-cost motoring ethos.
Incidentally, the Sandero is fine to drive — it's no hot hatch, but it has a comfy ride quality, is stable in corners, and it scores well on the EuroNCAP crash tests.
The Sandero is cheap to buy new, but that's not reflected in the second hand values, which seem to hold up surprisingly well. Expect to pay €7-8,000 even for an older model.
Here's one we found:
2013 Dacia Sandero Alternative 1.2, two owners, 96,000km, €6,995 from a main dealer.
What goes wrong?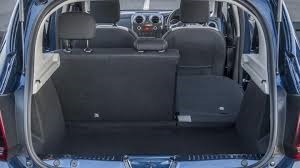 Remember rust? That bugbear of every car in the seventies and eighties has come back in the noughties to plague the Sandero. The car is theoretically rust-proofed, but you'd be well advised to check every nook and cranny for any potential tin-worn.
Other than that, problems seem to be relatively minor and infrequent, and are limited to such things as faulty boot locks, iffy touchscreens, and peeling paint. On the upside, the Sandero has never been the subject of a safety or fault recall. On the downside, it's a model that seems to underperform in some of the major reliability surveys, so there are clearly some concerns among owners about something.
Beware the interior plastics too — while you'd expect them to be cheap, some of them have distinctly rough, even sharp, edges, so be careful with your fingers if you're reaching down under the dashboard for anything.
Anything else?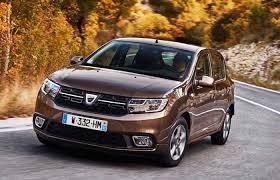 Technically, the Dacia Logan is a separate model to the Sandero, but really Dacia's not fooling anyone — it's an estate version of the Sandero. And it might just be the best version of the Sandero of all. Why? Because it has an utterly massive boot. Sadly, that doesn't mean there's any extra legroom for rear seat passengers (the Sandero is quite tight in that regard) but the huge load-space should prove a boon for those looking for family-friendly space on a tight budget.
And when you've found your perfect Dacia Sandero don't forget to get it history checked by motorcheck.ie.