Years built: 2006 to 2015
Bodystyles: five-door, seven-seat MPV
What is it?
The Galaxy has long been the mainstay of Ford's seven-seat fleet. Originally introduced in 1998 as a co-production model with Volkswagen and Seat, the Galaxy became an all-Ford affair in 2006 when it was twinned with the also-new S-Max. And even though the smaller, lighter, more-engaging-to-drive S-Max should by rights have been the more popular car, the Galaxy actually often outsold it, and it has become the doyen of the airport taxi service.
It's not hard to see why – there aren't many other cars with this much space, seven full-size seats which can take adults in the third row and a high-quality, sophisticated interior lifted from the Mondeo saloon. With an increasing need for cars with multiple seats (child seat laws make it tricky to raise a growing family with a conventional saloon these days) a Galaxy could be just the star your family needs.
Which one should I buy?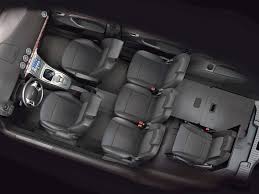 There have been quite a lot of different Galaxy variants, although that big, spacious body hasn't changed since 2006, bar a couple of small styling tweaks along the way. Ford has occasionally offered a plethora of petrol engine options, starting with a 150hp 2.0-litre model in 2006, along with an incredibly thirsty but marvellously swift 225hp 2.5-litre five-cylinder turbo – effectively the engine from the hot Focus ST. More recently, a new 2.0-litre EcoBoost petrol turbo was offered but few, if indeed any, Galaxy buyers took the bait.
No, the centre of this Galaxy has always orbited around diesel power – initially with the ubiquitous 140hp 2.0-litre TDCI and latterly the 115hp 1.6 diesel. Now, that 1.6 is very tempting from an emissions and tax point of view (it's in Band B2 for tax, so €280 a year) but it will feel short of poke if you're (a) regularly carrying a full-up complement of seven people or (b) most of your journeys are done out of town.
No, the good old 2.0-litre engine is your best bet, even if it will set you back €570 a year in tax. Plenty of performance, decent refinement and good economy.
How much should I spend? Around €25,000 for a 2011 2.0-litre TDCI
Here's one we found:
2011 Ford Galaxy 2.0-litre TDCI Titanium. 103,000km, one owner, €24,950 from a dealer.
What goes wrong?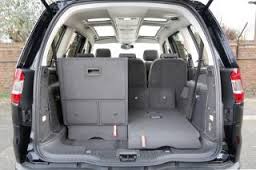 Electrical faults are common, including one which can unexpectedly drain the battery overnight, leaving you stranded. Wipers are another weak point, and engine management failures are not unheard of.
Listen for clunky steering, especially at full lock at low speed and the power steering pump can fail, while some of the interior trim can be fragile, especially if the car has lived a hard life as a family bus.
The alarm and central locking system can also give bother, so check and make sure everything's working properly.
Anything else?
You can get Galaxies with an extra set of drop-down cupboards, aircraft-style, in the roof and these can be very handy when you've got a car full of kids and need to stash the toys somewhere. And remember that when all seven seats are in use, the boot shrinks to almost nothing – it could be worth investing in a good roof-box if you're planning to travel regularly seven-up.
Also worth remembering that the older Galaxy is still knocking around and while it's not as sophisticated as the 2006-onwards model, it's a good, solid and affordable way to get into seven-seat motoring. Just check any you look at very carefully as they're all old now, and many will have lived a hard life as taxis and minicabs.
And when you've found your perfect Ford Galaxy don't forget to get it history checked by motorcheck.ie.