Years built: 2007 to 2012
Bodystyles: compact SUV
What is it?
Honda has had a long history of success with the CR-V, ever since the first generation model was launched way back in the early nineties. The third-generation Honda CR-V, which was in production from 2007 to 2012, was probably the best version (even, whisper it, slightly nicer than the current model…) and it's one of the few medium-sized SUVs that really pays attention to the U-For-Utility part; the rear seats are very spacious and the boot is utterly cavernous, making the Honda CR-V much more roomy than most of the competition.
All came as standard with four-wheel-drive which means they can be a little bit high in Co2 emissions but will give drivers no small degree of comfort when the weather gets snowy and icy. Engine choices are limited to a 2.0-litre petrol or a 2.2-litre diesel, both with 150hp.
Which one should I buy?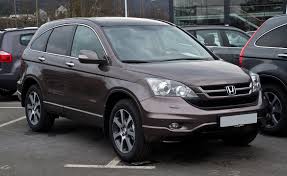 Smart money says the diesel – Honda's CR-V 2.2 is frugal, smooth and decently quiet but it's not actually all that brilliant when it comes to Co2 emissions. 173g/km wasn't bad back in the day but now it means motor tax of €750 a year. In fact, if you were to go for a pre-2008 2.0-litre petrol model, you'd actually pay €40 a year less in tax. Funny old game, isn't it?
Actually, that 2.0-litre petrol model is a surprisingly good buy – you should easily be able to get 40mpg out of it, and if you're doing mostly short journeys around town then it's a better, and more affordable to buy, better than the diesel.
As this is a Honda, it's always good to go for as high a spec as you can track down – the cabin is big and comfy and the more toys that are squeezed into it, the better and classier it feels. Rear parking sensors are a must as the visibility out the back isn't great.
How much should I spend? Around €20,000 for a 2011 2.2-litre diesel
Here's one we found:
2011 Honda CR-V ES 2.2 i-CDTI diesel, 88,000km, one owner, €20,950 from a main dealer
What goes wrong?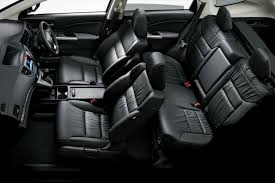 Honda has one of the very best reputations for reliability in the entire car industry so it's a little bit surprising that the CR-V does have its share of reported problems. There are only two major ones, thankfully, which are alternators that give trouble (many CR-Vs will have had alternator work or replacements under warranty) and the air conditioning pump.
Otherwise watch for manual gearboxes that are awkward to shift when changing down, excessive or uneven tyre wear, steering judder on full lock or a tendency to pull to the left under braking.
The plastics used in the cabin are of generally very good quality but they can scratch and scuff easily, so family or work wear and tear tends to show up pretty easily. Finally, as they were all standard 4x4s, many owners may have been a bit too brave with their off-roading technique, so check for damage underneath.
Anything else?
One thing to avoid – the automatic gearbox. It's an ancient five-speed unit, and is slow to shift, has sluggish responses and leaves the engine revving too high on the motorway. It's just about to be replaced by a brand new nine-speed 'box in the current model, but stick to the sweet-shifting manual 'box in your CR-V.
And when you've found your perfect CR-V don't forget to get hit history checked by motorcheck.ie.