Years built: 2007 to 2012
Bodystyles: Five-door hatchback and estate
What is it?
Hyundai has just launched its handsome new i30 estate, and that seems like a perfect reminder to look back to the heady, pre-recession (just) days of 2007, when the Korean car maker launched the first-generation i30. There had been hints and glimmer in the preceding years, but that first i30 was Hyundai's notice served that it was no longer a bargain-bucket brand, but a head-on competitor for the likes of Ford, VW, Toyota, and Opel. The i30 was sharp to drive, well-made, roomy, and very good value for money. Hyundai has, itself, gone from strength to strength since then, and the original i30 is now a temptingly affordable family car on the second hand market.
Which one should I buy?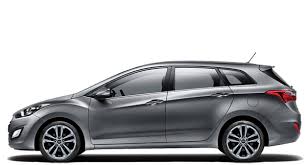 You do kind of have to look past the styling of the original i30, assuming that you can find some. As far as looks go, it's possibly one of the blandest cars ever made, thanks to being one of the last cars designed and built before Hyundai gave its styling department a major shake-up. That said, it's pleasant enough looking, so the more sensible buyer won't let that bother them.
The lineup is pretty simple — you essentially have a choice of a 1.4-litre or 1.6-litre petrol engine, or a 1.6-litre CRDI diesel. The two best to go for are the 1.4 petrol (which, with 110hp was actually reasonably lively) or the 1.6 diesel. The 1.6 diesel, in particular, has a healthy 255Nm of torque, so it actually feels pretty brisk on the road. Those now allergic to diesel, or only doing short mileages will be mollified by the fact that the later-model 1.4-litre petrol, with stop-start fitted, has reasonable 138g/km Co2 emissions, so only costs €280 a year to tax. (There was a 2.0-litre diesel as well but precious few of those were ever sold in Ireland.)
The i30 was always well-equipped, especially compared to contemporary VW Golfs, Toyota Auris, and Ford Focus models which, back in 2008, could often be quite sparse inside in the cheaper models. All models came with air conditioning, a CD player, steering-wheel stereo controls, stability control, electric mirrors, and a pleasingly simple iPhone/iPod connection that made it easy to play your own tunes long before Apple invented CarPlay.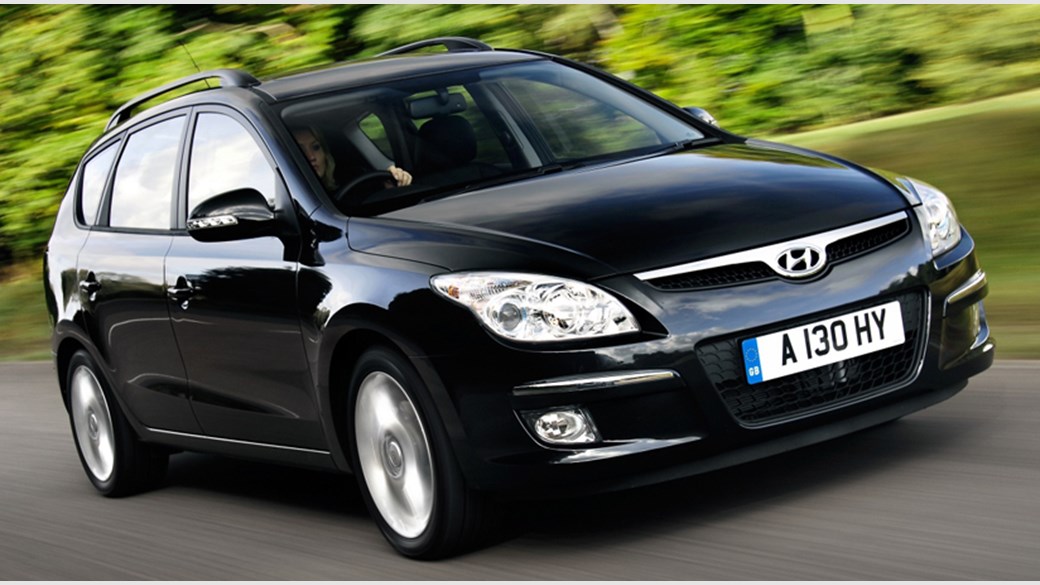 The best model of all i30s is the spacious, practical CW estate version. The CrossWagon name might be a bit daft, but the car is anything but, with a 415-litre boot, lots of space in the back seats (true of the hatchback too) and the ability to easily swallow a carefree trip to IKEA. Estate models also came with standard roof rails, so fitting a roof-rack or box is easy.
If safety is important to you (and it should be) it's worth noting that the i30 originally scored a disappointing four-stars on the EuroNCAP crash test when it was first tested in 2007. Hyundai modified the i30, especially in the region around the drivers' legs and knees, and when re-tested, it got the full five-star score for the 2008 model year version.
How much should I spend? Circa €10,000 will get you a last-of-the-line 2012 model, while as little as €4,500 will get you a 2008 i30.
Here's one we found:
2012 Hyundai i30 CW Estate Classic 1.6 CRDI, 77,000km, two owners, for €10,950 from an ac-credited main dealer.
What goes wrong?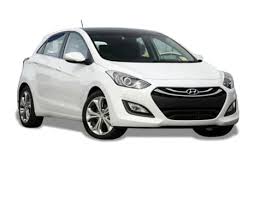 All Hyundais are very reliable, and the i30 is no exception. Indeed, the last of the 2012 cars will only just have run out of their original five-year manufacturer's warranty, which should give you some idea of how confident Hyundai was in the car's strengths.
The 1.6 diesel engine does have a weakness in its turbo though, and sluggish performance or blue smoke on startup is a bad sign. If the turbo needs replacing, make sure that the exhaust gas recirculation valve (EGR) is replaced too.
The air conditioning condenser is a common failure point (check to make sure that the air coming from the vents really is icy cold on the lowest setting). The clutch is surprisingly expensive to replace, so check that the bite point isn't too close to the top of the pedal's travel. The stereo system can also be troublesome, and is again pricey to replace so make sure that it's picking up clear FM and AM signals, and that the USB connection works properly.
Some versions can be heavy on their front tyres, so check for excessive wear, and check to make sure that the handbrake holds the car firmly on a steep hill. A knocking noise from the front suspension over bumps is most likely the anti-roll bar bushings, but a grinding sound from the brakes is usually just a touch of surface corrosion and should wear away with use.
Anything else?
Worth remembering that if you're looking for a late-model 2012 i30, that was a changeover year from the original FD model to the second-generation GD model, so prices for that year are quite variable.
And when you've found your perfect Hyundai i30 don't forget to get it history checked by motorcheck.ie.