Years built: 1999 to 2005
Bodystyles: Four-door saloon
Mercedes-Benz S-Class - What is it?
Mercedes is about to introduce a super-S-Class, at the upcoming Los Angeles Motor Show. It'll have an ultra-long-wheelbase, be incredibly luxurious and essentially be a business jet with four wheels and no wings. It's so high-specced that it effectively replaces the old Maybach limousine.
It will also be colossally expensive, so in the spirit of the season that's in it, we've found a way to treat yourself to something along the same lines for a tiny fraction of the outlay – an old S-Class, specially the W220 model built between 1999 and 2005.
Which one should I buy?
There's a huge selection of S-Classes out there – short and long wheelbase, versions with massive 6.0-litre V12 engines and a tiny number of S55 AMG and S63 AMG high performance versions. Sorry to be a bit sensible in the midst of all this, but the one to go for is the S320 CDI diesel – using Mercedes' 3.2-litre 204hp in-line six-cylinder diesel. It's smooth and powerful, but reasonably economical to run. Yes, you'll pay the absolute top rate of motor tax, but hey, this is an S-Class – did you think it was all going to be cheap?
Here's the good news – big luxury cars, no matter how brilliant they are, suffer catastrophic depreciation. Which means you can pick up a 2004 S-Class for as little as €4,000. We even found one available from a main dealer for that kind of money but you're probably better off buying one for a bit more to make sure you get a good one.
Here's one we found:
2004 Mercedes-Benz S320CDI, private sale, 131,000km, two owners, €7,000
What goes wrong?
The good news is that this generation of S-Class is more or less mechanically bulletproof. The engines and gearboxes go on pretty much forever, as long as you hit your marks where servicing and maintenance is concerned and as long as you make sure the previous owners have done so too. In other words, if the car you're looking at doesn't have a full service history, preferably most of it with a Mercedes main dealer, run, don't walk, away.
There are some weak points to note though, one of which is the air conditioning. It's not especially fragile, but if it's not working, or seems to be taking an age to cool or heat the car, it's an enormous expense to have it fixed – potentially as much as the price of the whole car.
The air intakes for the system can also easily clog with leaves or road debris, which can then let water leaks into the cabin, Check for wet carpets and also check the electronics carefully – again, they're not fragile in particular but there's a lot of stuff to potentially go wrong and it's all expensive to fix. That water leak problem can cause electrical shorts too.
These are minimum nine year old cars now too, so check the body for corrosion, especially the door bottoms and the wheel arches. If you hear a faint 'tinkle-tinkle' from the back of the car as you drive, that's really bad news – the catalytic convertor is on the way out and, again, you're looking at big bills.
Finally, keep an eye on the state of the battery. The self-levelling suspension system keeps working even when the car is switched off, and if it's parked outside on a windy night, it can – honestly – flatten the battery.
Anything else?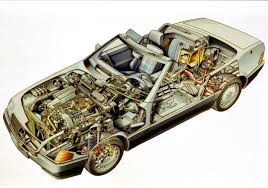 Of course, the S-Class is all well and good and they're hugely practical and spacious, but what if you're in the market for a luxury car and you either have no kids or they're old enough to have flown the nest? Then what about an SL convertible – not only a canny buy and a terrific car but a potential investment too.
The R129 model, built from 1999 to 2002 shares much of its mechanical package with the S-Class (no diesel sadly) and one-owner V8 models in terrific condition are still out there to be found. If you do find one, use it carefully, look after it and keep it. Why? Because a decade ago, the previous SL model, the 'Bobby Ewing' R107s could be had for less than €10,000 and now you'd struggle to find one for under €50k. A good SL will always, eventually, rise in value. Better than the stock market, frankly…
And don't forget: For ultimate peace of mind, whichever S-Class (especially if you are buying privately) you settle on, make sure you get its background checked out with Motorcheck.ie.