Years built: 2001 to today
Bodystyles: Three door hatchback
What is it?
The Mini is the ultimate small fun car. Designed almost exclusively to be enjoyed on the road (and occasionally at the cost of some practicality) it ranges from slow-and-steady starter car to rip-roaring hot hatch. And with 15 years of production behind it, there are lots to choose from and many of them are temptingly affordable.
Which one should I buy?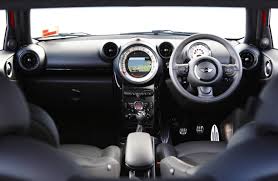 The Mini is a car you can pretty much spend as little or as much as you like on. A slightly baggy early 2000s Cooper can be picked up for as little as €2,000 or you could spend north of €40,000 tracking down one of the rare, two-seat only, Cooper S Works GP limited editions. As well as a Mini for every pocket, there's one for every taste with a bewildering mix of colour schemes, options and special editions. Mayfair, Park Lane, Seven and more have all come and gone and sometimes come again, but the best bet is to stick to a relatively simple Cooper, with a few choice options.
The Mini options list is long and sometimes horrendously expensive, and some owners simply go overboard, speccing their cars up to full-on tart's handbag level. It's best to go for a simple solid body colour (red, black and white are the best for resale) with a contrasting white or black roof. Air conditioning is a good option to have, as is a connection for an iPod (know your target audience…) while some leather trim really helps to lift the cabin. You don't need much more than that.
How much should I spend? Around €12,000 for a 2011 petrol Cooper
Here's one we found:
2011 Mini Cooper 1.6, one owner, 59,000km, €12,950 from a dealer.
What goes wrong?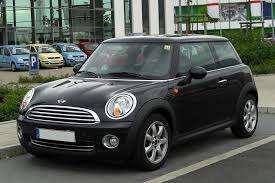 The Mini is huge fun to drive, with exceptionally sharp steering but that means you need to keep it in good order to hang on to that agility. Stiff springs and runflat tyres mean the suspension takes a pounding. It gets noisy as it wears but there's nothing to fear unless the car feels loose or slack. Check to see that the tyres are runflats though. Many owners swap them for cheaper standard tyres but there's no room in a Mini for a spare.
Engines are a mixed bag. The 1.6 diesel (sourced from Peugeot) is a solid unit, and hugely economical but if it hasn't been looked after by a Mini dealer, expect trouble with the oil and water pumps, and the turbo. The 1.6 petrol Cooper is a more robust choice, but avoid the early pre-2006 engines, sourced from Chrysler and get the later BMW built units which also had more power and better fuel economy. The gearbox should feel quick and accurate to use, so if there's slack in the system, expect trouble. The stop-start system also gives a lot of trouble and can need more than one visit to a dealer to fix. Finally, check the windscreen – it's more upright than on most modern cars and is therefore more prone to stone chips and damage.
While the Mini is affordable to buy and run, it uses a lot of high-end BMW-sourced components, so we'd recommend keeping it serviced with a main dealer. Also, if you buy a used Mini through the official 'Cherished' approved used programme, you get a full manufacturer two-year warranty which can be a life-saver.
Anything else?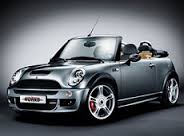 The standard Mini is pretty cramped in the back. In fact, it's really more of a small coupe than a hatchback. Those seeking more space should consider the quirky Clubman estate, which has a longer wheelbase and a bigger boot. The much bigger Countryman SUV is a different car altogether, but still manages to retain much of the Mini charm and handling prowess.
Want more performance? Get yourself a Cooper S with between 175hp and 190hp (depending on the year) or an even hotter Cooper S Works, which has knocking on for 220hp and seriously manic performance. Rare Cooper S Works GPs are almost track-day specials, really, and hugely expensive.
There is a Mini cabrio, which still has four seats, or a Roadster which has just two. There's a two-seat Coupe version too, but it's expensive and not actually any better to drive than the hatchback. Actually, a basic 1.4-litre Mini One or Mini First is just as much fun (if a little slower) than a Cooper, and is an ideal car to learn how to drive in. Many have been used as driving school cars, so check the background as those will likely have knackered clutches and gearboxes.
And when you've found your perfect Mini don't forget to get it history checked by motorcheck.ie