Years built: 2011 to today
Bodystyles: Five-door hatchback
What is it?
It's the first electric car you could actually, realistically, use on a day-to-day basis, and the first electric to win the coveted European Car Of The Year trophy. It's the Nissan Leaf and it's living proof that the future really can be electric and you don't have to spend the rest of your days filling up the pension funds of big oil executives.
Which one should I buy?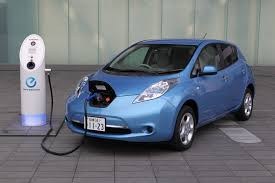 It's almost a little surprising that you can buy a used, Leaf, isn't it? Electric cars, to most of us, still seem like far-off, far-out technology. But the fact is that the Leaf has been around since 2011 so the oldest ones are getting on for five years old now, and there are some bargain prices to be had for what is a spacious, comfortable five-door hatchback.
Obviously, the tech is the really interesting part. The Leaf uses an 80kW electric motor (equivalent to 110hp) which also has a very healthy 254Nm of torque. So at low-to-medium speeds, you have performance roughly equivalent to a 1.6 diesel, and acceleration really only starts to tail off above 80kmh. And of course, it's silent. With almost no noise from the powertrain, Nissan spent a lot of time and money insulating the Leaf's cabin from wind, tyre and road noise so this is one of the most refined family cars you can buy.
The interior is lovely too – many are upholstered in bright, warm colours and space is excellent, with a large boot out the back. Basic SV models are just that – a bit basic, but SV and SVE versions get the 7" central touchscreen and an online connectivity system that helps you find charging points when you're in the car and allows you to keep an eye on charging levels (as well as remotely set the cabin temperature etc) when you're away from the car.
Most models also come with a reversing camera, Bluetooth, auto lights and wipers and the SVE version gets a pumping Bose stereo.

Now – charging. This is where you have to sit down and carefully decide whether or not a Leaf is right for you. Early models had a maximum range of around 160km. Now, you can stretch that a little depending on how you drive and where you drive, but basically you're limited either to short commuting hops, or carefully planning longer journeys around fast-charging points. An overnight charge from a domestic socket will fully charge the battery, while 30mins on a fast-charger will give you 80 per cent range – which is enough for most regular journeys
Clearly, if your daily drive is Dublin to Cork and back, a Leaf isn't for you (yet) but for those of us who spend most of our time in town or nipping out to commuter-ville, it's actually surprisingly doable.
How much should I spend? As little as €15,000 gets you a 2012 model.
Here's one we found:
2012 Nissan Leaf SV, 59,831km, one owner, €15,995 from a Nissan main dealer
What goes wrong?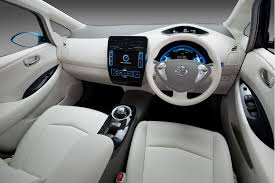 In terms of mechanical reliability, the Leaf is pretty much bomb-proof. Electric motors are simple and reliable things, and the batteries seem to be holding up well too. Owners tend to complain about two things – running out of juice (which, if it happens, can be helped by an AA patrol with an on board charger or getting it towed to the nearest Nissan garage, all of whom have fast chargers) and the on-board connectivity system. Originally called Carwings and now know as Nissan ConnectEV, the system can be fiddly to use and some owners have complained about having trouble getting access to it. Other issues seem to be mainly about such things as non-electric cars parking in electric charging bays (a problem which neither government nor local councils have ever gotten around to tackling) and excessively cold weather affecting the range (batteries don't like the cold and running the heater for long periods drains them quicker). There have been reports of some cars having their batteries ruined by faulty charging points, something that's not covered in the warranty, but thankfully these seem to be isolated cases.
Anything else?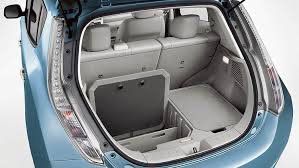 This is a column supposedly all about buying used cars, but here's one where we're going to tell you that it's worth looking at a new one. Nissan's PCP deals for the Leaf start at around €250 a month, and newer model Leafs can be had with a new 30kWh battery which can stretch its one-charge range to as much as 250km – a much more practical proposition. It's certainly worth considering.
And when you've found your perfect Leaf don't forget to get it history checked by motorcheck.ie.