Years built: 2007 to 2015
Bodystyles: five door SUV
What is it?
The second generation Nissan X-Trail is one of the most unlucky cars ever to have been launched. Why so? Because it had the great misfortune to come out at the same time as a car which would go on to be vastly more popular, and which would become one of the best-selling cars of the age. Worse again, it was a car the X-Trail would have to share a showroom with – the Qashqai.
Thoroughly overshadowed by its smaller brother, the X-Trail MkII is well worth a look today as an affordable, genuinely rugged and practical SUV. It's also better to drive than you might think…
Which one should I buy?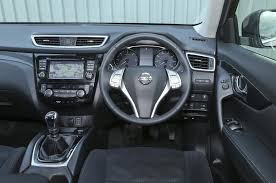 Although the second generation X-Trail looked very much like a gentle evolution of the (rather small and tinny) first generation model, it was actually a big change. Bigger, with a far higher quality interior, the X-Trail was designed, like its rival the Honda CR-V, to be both comfy family car and rugged off-roader. Two diesel engines were available, both 2.0-litre units in either 150hp or 175hp forms. You'll struggle to find a 175hp version these days, but that's no hardship – the 150hp engine had plenty of poke to go around. There were some petrol models as well, with 2.0-litre or 2.5-litre engines, but those will probably prove impossible to track down.
The X-Trail was available in both front-wheel-drive and four-wheel-drive versions, so make sure you're buying a 4x4 model if you're intending to do some serious off-roading, and a six-speed automatic gearbox was also available but not very popular in Ireland.
Equipment levels were high though, with most versions having climate control and Bluetooth phone connection as standard. There was a mild facelift in 2010, with some very slight changes to the exterior and some engine tweaks, but nothing dramatic.
How much should I spend? Around €12,000 for 2008 2.0-litre 150hp X-Trail
Here's one we found:
2008 Nissan X-Trail 2.0-litre 4x4 SVE, one owner, 190,000km, €11,250 from a dealer.
What goes wrong?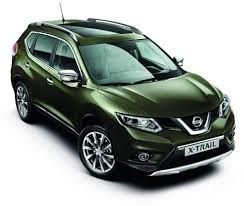 Generally speaking, Nissans are as reliable as the day is long – they are Japanese after all. The X-Trail does have a couple of regular glitches that need keeping an eye on though. The primary one has to do with where and how you drive it. Basically if you live in town and only use the car for short hops, you're going to have diesel particulate filter trouble – the X-Trail's particle trap seems especially prone to clogging up if you don't regularly use it for long journeys which give the system time to heat up properly. You can end up with several expensive visits to a dealer to get the trap un-clogged, or worse, need a partial exhaust system replacement.
Other problems tend to be more minor electrical issues with the windows, stereo and some of the dashboard switches. Small, but irritating.
Anything else?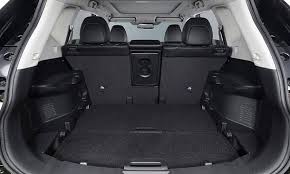 The X-Trial's predecessor, the MkI X-Trail, is worth a look if you're in the market for a serious 4x4 bargain – prices start at under €5,000 for those if you go back to a 2002 model. Beware though – X-Trails of that age are likely to have been abused, and they were pretty cheap feeling and tinny even when new.
And when you've found your perfect X-Trail don't forget to get it history checked by motorcheck.ie.