Years built: 2007 to 2012
Bodystyles: five-door saloon and estate, two-door coupe
What is it?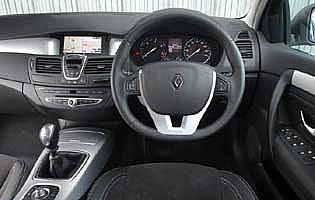 While the second-generation Renault Laguna, launched in 2002, became an unhappy byword for shoddy build quality and poor reliability, the fact is that its replacement, the third-generation Laguna, is actually a properly well-made car, with few major reliability issues and good overall quality. Big French cars were, by 2007, becoming something of a sales liability by the end of the 2000's, though, and so it never sold especially well, leaving Renault with no choice but to cease right hand drive production, so this is the last big Renault saloon ever sold on Irish shores. That's a shame, really, and this is certainly a car that deserved better than that.
Which one should I buy?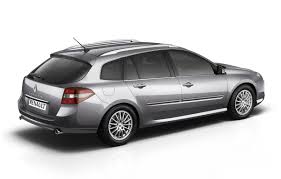 Realistically, you're looking at one engine choice, but the good news that it's a good one. Renault's 1.5 dCi turbo diesel has since gone on to power some of the most popular cars on sale, including successive generations of Megane, the Nissan Qashqai and Juke, and the Kadjar SUV. It's still going strong now, and is actually available in mild hybrid form in the new Scenic. The Laguna III was its first real starring role though, and it was one of the first times that a big saloon with a down-sized engine really worked well. It only had 110hp, but there was a decent 240Nm of torque, so as long as you planned ahead for acceleration a little, it was actually a good combo of car and engine. There were 1.6 and 2.0-litre petrol options, and a 2.0-litre diesel, but the later 1.5 models had 109g/km Co2 emissions, so were, at the time, exceptionally tax-efficient for a big saloon.
Inside, the Laguna is spacious and hugely comfortable. All models were pretty well equipped, but the Laguna was always best-sampled as a well-equipped Royale or even Initiale Paris model, so track one of those down if you can, and they're usually no more expensive to buy than a more basic Dynamique. GT models are hugely desirable, especially as they came with somewhat sharper styling and the option of four-wheel steering (which really sharpened up the driving experience) but they're very rare.
Equally rare is the estate, but it's worth tracking down for its roomy 501-litre boot, and the combo of loadspace and comfy ride quality is something at which the French have always been good.
How much should I spend? €12,000 will get you a 2012 Laguna with decent spec
Here's one we found:
2012 Renault Laguna 1.5 dCi Royale saloon, 71,000km, two owners, for €12,900 from a franchised Renault dealer.
What goes wrong?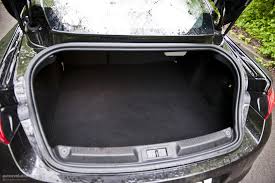 Renault got itself into a lot of bother in the early 2000's with is reputation for reliability and build quality, but the Laguna III was the model where that began to turn around. It won't be as faultless as, say, a Honda and there are a couple of key items to check for, but on the whole, the Laguna II was a big step forward in quality terms for Renault.
One major weak point is the turbocharger for the 1.5 dCi engine, which can blow and need replacing. That's bad enough but many owners skimp on the replacement and don't change the all-important exhaust gas recirculation valve at the same time, so check the car's history carefully to see if it's had a new turbo, and if so whether the EGR has been replaced too. The 1.5 diesel also has a particulate trap in the exhaust, so check and make sure that is working properly and be slightly suspicious of low-mileage models.
The other weak point is the gearbox — if you hear a whine in fifth or sixth gear, then the 'box is probably knackered and will need replacing.
Other common faults are relatively minor. The air conditioning can leak and soak the front carpets, and beware of cars with slipping clutches as the clutch is pricey to replace. Steering that's not smooth, or noise from the front suspension, is usually worn shock absorber mounting bushes. Drivers' seats can often be wobbly, so check that and loud squeaking noises from the engine means that the alternator belt pulley needs replacing. Hesitant acceleration is usually just down to a diesel fuel line filter needing replacing.
Anything else?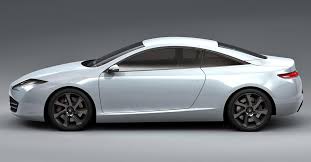 There is one true gem in the Laguna III range and that's the Coupe. Utterly gorgeous (it was compared, favourably, to an Aston Martin at the time) and good to drive (especially GT-spec models with four-wheel steering) it's not the most practical of cars, but it looks brilliant and is comfy and roomy enough inside. Hard to track down, but a good one is worth the effort.
And when you've found your perfect Renault Laguna III don't forget to get it history checked by motorcheck.ie.