Years built: 2010 to 2011
Bodystyles: four door saloon
What is it?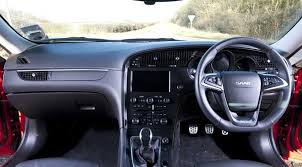 It's the last of a long and occasionally glorious line of iconoclastic Swedish cars. Once upon a time, Saab could count itself as a true rival to the likes of BMW and Audi. It had the quality, the engineering prowess, the motorsports victories and the dedicated, well-heeled customers. Sadly, it didn't have quite enough of those customers and a decades of under-investment (and lack of understanding) by its American owners, General Motors, lead to the death of Saab as we knew it in 2011. This week it was announced that what was left of Saab, bought out by Chinese company NEVS, would not be allowed to use the hallowed name. So Saab is gone, but before it left it actually produced one of its best cars – the second and last generation of 9-5. Big, handsome, roomy and really well built, it showed just how much promise there was in the brand, just before it disappeared for good.
Which one should I buy?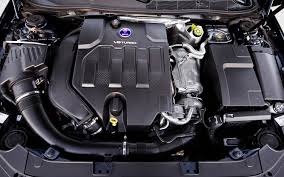 There's a bigger range than you think. The 9-5 lineup kicked off with a 190hp 1.6-litre petrol turbo engine (something of a Saab tradition) but good luck in ever finding one of those. Much more common (and this is a relative term – precious few 9-5's of this generation were ever sold in Ireland) are the 2.0-litre TiD turbo-diesels. You can have that in either 160hp or 190hp versions, with the option of an automatic gearbox and even four-wheel drive. There was a range-topping 2.8-litre twin-turbo V6 with four-wheel drive, but again, good luck tracking one of those down. The 160hp diesel is perfectly adequate, and Aero specification gives you plenty of toys to play with. The 9-5 has a massive cabin, a huge boot and enough of the old Saab quirkiness to make you forget that it's actually quite closely related to the Opel Insignia underneath. You'll find a digital speedo that mimics the graphics of a fighter jet's heads-up display (Saab was always keen to remind us that its cars were 'aircraft-inspired') and the dash layout is especially nice – tall, wrapped around the driver a little and really well made.
How much should I spend? Circa €19,000 for a 2009 to 2011 model.
Here's one we found:
2011 Saab 9-5 2.0 TiD Vector SE with 75,000km for €19,950 from a dealer
What goes wrong?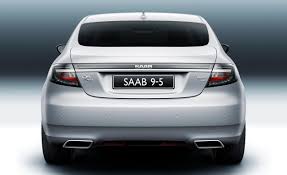 The big issue of course is getting parts. Thanks to EU rules, even companies that have gone bust have to ensure that there is an adequate supply of spares and replacement parts available for future customers, but even so, getting bits for your 9-5 can be problematic. There are some parts from the related Insignia that will fit, but frustratingly not all and not all that many. That lack of commonality was part of the reason Saab struggled financially – it kept spending money on developing its own components when an off-the-shelf part from Opel or Vauxhall would have sufficed.
If you hear a sharp banging noise from the suspension, it's most likely a snapped spring, while the brakes, especially the rear discs are prone to premature wear (not least because the 9-5 is bigger than you think, almost the same size as a BMW 7 Series).If the clutch pedal on a manual car feels heavy and stiff, then the clutch needs replacing. 2.0-litre diesels are prone to turbo problems, so watch for black smoke or inconsistent power delivery.
Anything else?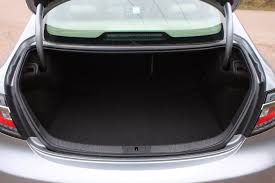 Sadly, Saab closed down before the massive and very handsome estate version could be launched, but with just two years on sale, and not being a hugely popular brand at the time, you will struggle to find a 9-5 on original Irish plates. A trip to Northern Ireland or the UK could well be your best bet, so it's even more vital then that you get the car's history thoroughly checked out.
And when you've found your perfect 9-5 don't forget to get it history checked by motorcheck.ie.