Years built: 2010 to today
Bodystyles: Five-door large MPV
What is it?
It's the second-generation Seat Alhmabra and, somewhat surprisingly, it's already been with us for six years, having launched on the Irish market way back in 2010. Based on the same platform as the Volkswagen Sharan (but always carrying a significant price advantage over its German cousin) the Alhmabra is pretty much as simple as modern motoring gets – for all its high-tech options (and there are plenty of those available) it's basically big, boxy and massively roomy.
Which one should I buy?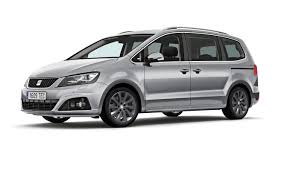 Realistically, there is only one model – the 2.0 TDI diesel, but that's not quite the full story. When it was originally launched, you could have the Alhambra in either 140hp or 180hp forms (using the same 2.0 TDI engine but in different states of tune). Most people bought the 140hp because it was cheaper to buy and cheaper to run. The Alhambra is a car really bought on its price tag, as there are not many large seven-seat MPVs available for under €40k new, so if you're looking for a ritzy, heavily-equipped model then you'll probably be disappointed.
What won't disappoint you is the sheer size of it. In general, large seven-seat MPVs have fallen out of fashion as improvements in packaging have meant that more compact cars (such as the Citroen C4 Picasso and VW Touran) can offer the same number of seats in a smaller, more affordable body. But the key here is that they are smaller cars – the Alhambra is large, and that shows on the inside. Space in the middle row is massive, and for anyone asking the question of which car can easily take three child car seats across the back, well here's your answer.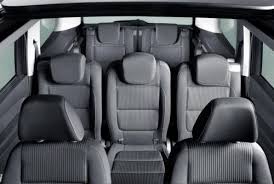 Better still, there's massive space in the fold-away third row too, room enough for fully-grown adults even on longer journeys, and still with a smidgen of boot space left behind. Leave those seats folded flat into the boot floor and you have a whopping 955-litres to play with. There's certainly no lack of room in the Alhambra. Perhaps that's not a surprise when you name a car after a palace…
The most practical bit of all though are the huge sliding side doors which make getting in and out of the back an utter doddle, even in narrow car park spaces. It's the sort of practical touch that can make family life so much easier.
How much should I spend? As little as €25,000 gets you a 2012 model.
Here's one we found:
2012 Seat Alhambra 2.0 TDI 140 SE, 103,000km, one owner, €24,500 from a SIMI-registered dealer
What goes wrong?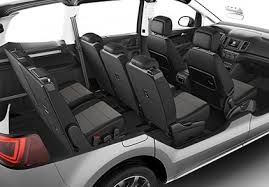 Almost nothing – Seats are generally exceptionally reliable and the Alhambra is no exception. We have heard of electric niggles with the optional touch-screen infotainment system, and a couple of reports of air conditioning units failing, but these seem to be relatively isolated cases.
On the driving front though, owners have reported the car as being very thirsty when fully loaded (some have said they're struggling to break 30mpg in daily driving) while the fact that it's big, tall and square means it's not much fun to drive, and lacks the sharp responses of rivals such as the Ford S-Max and Galaxy.
Anything else?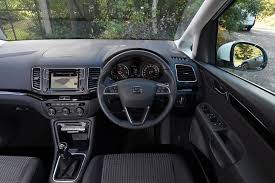 The Alhambra was updated in 2014 with some new equipment and new engine options – the newer 2.0-litre TDI diesel unit now comes in either 115hp or 150hp form, with the DSG automatic gearbox available on the 150hp version as an option. Worth considering if you're looking to buy nearly-new.
And when you've found your perfect Alhambra don't forget to get it history checked by motorcheck.ie.