Years built: 2007 to 2012
Bodystyles: Five door 4x4 estate
What is it?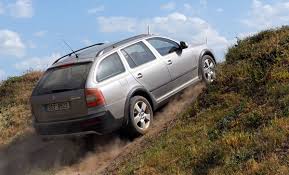 You're going to be hearing a lot in the next few weeks about Skoda and 4x4s, as the Czech brand launches its first ever big SUV, the Kodiaq. It's a big move for Skoda, not least because the Kodiaq won't be cheap, with prices starting from well north of €30,000. However, it's also not the first roomy 4x4 launched by Skoda. Quite apart from the ever-popular Yeti, Skoda also dipped a first toe in the crossover waters back in 2007 with the original Octavia Scout. It may have looked like a mere Octavia estate with extra ride height and some plastic cladding, but in reality it was all the 4x4 you'd ever actually need.
Which one should I buy?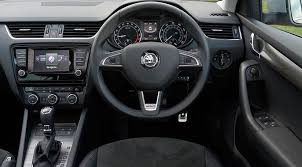 The first Scout was based on the second-generation Octavia, which used the same mechanical underpinnings as the Volkswagen Golf MkV. That's good news because the Golf V was hugely over-engineered and mostly very reliable, so the Skoda followed suit. Indeed, being built in Skoda's factory in the Czech Republic did it no harm either, and it was around this time that Skoda regularly began to top international reliability and customer satisfaction surveys.
The best model is the 2.0-litre common rail injection TDI diesel, which was introduced in 2010. It had more power and torque than the previous Pump Düse engine (140hp and 320Nm of torque) and it was also cleaner in terms of Co2 – 155g/km isn't what you'd call clean now, but it's just about low enough to stop your annual motor tax bill from getting out of hand. Fuel economy should work out at around 40mpg too. The older 2.0-litre engine is much noisier and less refined, as well as thirstier. Almost needless to say, hardly anyone in Ireland ever bought the 1.8-litre turbo petrol engine so good luck finding one if you're a true diesel-phobe.
Underneath, the Scout comes with extra ground clearance compared to a standard Octavia estate and uses the tried-and-tested Haldex four-wheel drive system. That's not as good a system as, say, Land Rover's permanent four-wheel drive for tackling serious mud or tough terrain, but for a wet field or a lumpy, muddy back road it'll do just fine. The Octavia was always very comfy and refined and the Scout, with its taller springs and slightly better ride quality, was better still. The big 605-litre boot is hugely useful too.
How much should I spend? Around €10k will get you a 2007 Scout 2.0 diesel.
Here's one we found:
2007 Skoda Octavia Scout 2.0 TDI, 284,000km, two owners, €10,950 from a dealer
What goes wrong?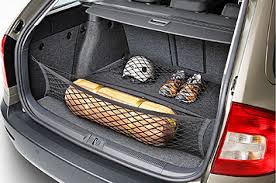 The Octavia's diesel engines come with particulate filters which need regular servicing and long drives to keep clear, so watch for that. The indicator repeaters, mounted in the door mirrors, have a habit of failing. Sluggish power delivery or a loud whistling means a blown turbo. If it has a DSG automatic gearbox, that needs careful and regular maintenance for maximum reliability. The seal around the base of the windscreen wipers can leak so check for soggy carpets, and a squeaking or rattling noise from the front suspension means the anti-roll-bar bushes need replacing.
Anything else?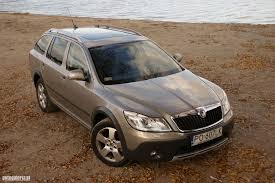 Octavia Scouts are actually very hard to come by in Ireland, as most buyers shunned 4WD and bought a conventional estate instead. So you'll probably have to make a trip to the UK to find a good one, but it's worth the effort for such a useful, versatile car. Just make sure you carefully get the history checked if you're privately importing.
And when you've found your perfect Octavia Scout don't forget to get it history checked by motorcheck.ie.