Years built: 2003 to 2015
Bodystyles: seven-seat SUV
What is it?
This was, actually, the first Volvo ever to be sold with a waiting list. No kidding – when the XC90 was first introduced way back in 2003, it came with an eight-month wait to actually get hold of one, so pent up was the demand for a classy, capable SUV that could seat seven. The XC90 broke a lot of moulds when it came out. It was the first premium seven seat SUV (unless you count the ludicrously expensive Toyota Land Cruiser VX) and was absolutely the safest. Volvo even responded to a spate of roll-over accidents involving big, hefty, truck-based American SUVs by designing a special type of electronic stability control that would prevent it in most circumstances. In the event that even the electronics couldn't save it, the XC90 could fall back on full-length curtain airbags and a boron-steel safety cage.
It was in fact so good that the then head of Ford's Premier Automotive Group (of which Volvo was then part) Wolfgang Reitzle proclaimed it as the car that "BMW would hate." He should know – he was number two at BMW for a decade, and helped to design both the original X5 and the 2002 Range Rover.
It's only just now going out of production – a testament not only to the rightness of the original design but also to how long and how hard Volvo had to work to come up with a convincing replacement.
Which one should I buy?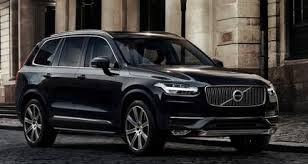 This much at least is simple. Buy one with leather and the Geartronic automatic gearbox, and the 2.4-litre D5 diesel engine. It just (juuuuust…) scrapes in below the top-rate motor tax band, so your annual bill will be hefty €1,200 rather than an astronomical €2,350. Actually, going for a pre-2008 model will trim that tax bill by €120, as you'll be on the old, engine-capacity system.
There were some petrol options and a mad 3.2-litre straight-six version but these are profligate and best ignored unless you're doing tiny miles.
How much should I spend? Around €30,000 for a 2010 2.4 D5 Geartronic.
Here's one we found:
2010 Volvo XC90 2.4 D5 Geartronic Active. 83,000km, one owner, FSH, €31,000 from a Volvo main dealer.
What goes wrong?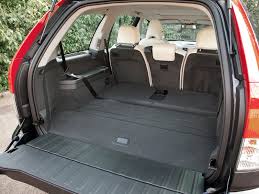 As with most Volvos, the XC90 is a tough old bird, but just make sure you don't buy one without a full service history. And we mean full – if there's so much as a single stamp missing, walk away. Check the interior carefully – the XC90's cabin is a robust thing, but serious abuse (or worse, poorly repaired accident damage) will show up with ill-fitting interior panel gaps, and creaks and groans from the trim.
Check underneath for damage from over-enthusiastic off-roading (it may be a 4x4 but it was never really designed for full-on rock climbing) and check the bumpers front and rear for parking dings. The diesel engine's only major weak point are the fuel injectors, which can be hugely expensive to repair or replace. If there's any hesitation on start up, or it struggles to pick up speed from low rpm, the injectors are on the way out.
Anything else?
Normally we don't recommend going for special edition cars – they're generally just flash-in-the-pan versions designed to get rid of excess stock. The XC90 Ocean Race is worth tracking down though – designed to celebrate Volvo's sponsorship of the gruelling round-the-world yacht race (the arrival of which has triggered some major parties in Galway and elsewhere) the Ocean Race cars come with extra equipment, some unique bits of pieces of trim (including a nice bit of nautical style rope to pull the luggage cover across) and special dark blue paintwork. Well worth tracking one down.
And when you've found your perfect Volvo XC90 don't forget to get its history checked by motorcheck.ie.