In this article, the second in a three part series, Paul looks at the possible options for Government in addressing the current crisis faced by the Irish Motor Industry.
The Motor Industry is a major tax collector / generator on behalf of the Government with VRT, VAT, PAYE, PRSI and Corporation tax. The upcoming changes we spoke about last week to the marketplace in 2012 as a result of a drop in sales volumes by 71% in as little as 24 months will have serious implications for the Government and presents a variety of challenges.
Falling Tax Revenue
The industry is a major generator of VAT receipts for Government in both new & used car sales and the Aftersales business. We don't expect the annual new car sales market to return to the 200,000 + in the short to medium term. The reduction in VRT & VAT receipts has already been anticipated and budgeted for. However, the Government does face a number of other losses in terms of revenue due to the following:
Lower VAT receipts from the Aftersales business due to lower labour sales & parts sales
Increased Black Market activity with non compliant "fred in the shed" repairers will reduce VAT, PAYE, PRSI income
Lower Road tax as a result of the move towards Lower Road Tax vehicles
Lower Road tax as a result of lower overall sales volumes
Job losses in the Industry will increase pressure on Social Welfare Payments
Lower Corporation tax from lower profits in the Industry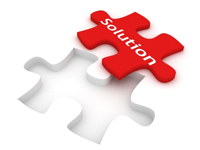 So how can Government take action now to improve their fiscal position in 2012?
Possible Solutions
3 simple steps should be introduced in the forthcoming budget that will ensure a better environment for the Industry, the Government and most importantly the Consumer!
1. Introduce a license system for all Motor Technicians / Mechanics
This will ensure that only a licensed approved Technician is allowed to perform any safety related maintenance on any vehicle. It will ensure technicans are fully up to date on the latest technology used in vehicles and they must sign up to a charter of standards and conduct.
The franchised motor industry only uses approved fully trained technicians and spend thousands of euro each year updating their skills. The government must ensure a level playing pitch by ensuring that all mechanics are licensed to work on a vehicle.
2. Introduce Legal National Standards for any Motor Workshop
Franchised motor dealers must adhere to strict manufacturers standards in their workshops in terms of staff, training, tools, equipment etc. However, there are hundreds of workshops that are not audited and do not have to implement any standards. This leads to customers not receiving quality work on their vehicles and creates many safety concerns for thousands of vehicles on our roads today.
3. Abolish Road Tax and Transfer it to the Cost of Fuel
It really is quite incredible that government have not done this before now. The current system will not generate the tax receipts the government requires in the coming years. Many drivers are simply not taxing their cars as the recession bites, however there is a much bigger problem building.
With the introduction of the new emissions based road tax, new car buyers are moving towards the lower emission vehicles, particularly group A & B, where they pay as little as €104 per annum. The government must act on this and they must act in the 2010 budget for some simple reasons:
The emissions based system is unfair and inequitable. A driver can pay E104 road tax and drive 30,000 miles per year polluting the environment to a greater extent than the driver in a high emission vehicle doing only 10,000 miles per year
Placing the tax on fuel means everyone pays! It cant be avoided, it cant be abused.
Consumers will continue to choose the lower emission vehicles as these are also the most fuel efficient
The government could make massive savings on Administration costs by closing all the Road tax offices around the country
Local Councils will continue to benefit as the tax generated in the fuel stations in their counties will go to the local authority.
Monetary and time savings in the Gardai & Courts will be made with no need for any future road tax checks or administration or court appearances
If the Government is serious about the economy, the environment and road safety these are simple decisions that will benefit all the stakeholders and the consumer.
There is no monetary cost or political cost to these decisions. This should not be a political issue it's a simple economic decision that offers real savings and will generate higher taxes that are fair and equitable.