It used to be the case that, when buying a used car, the dealer you'd bought it from might offer you, at best, a 30-day warranty for anything that went explosively pop. Beyond that though, you were on your own and anything that broke was up to you to fix.
However, with the overall reliability of cars becoming better and better, the popularity of the used car warranty has risen. Car manufacturers and dealers are now so often so confident in the longevity of their cars that some approved used models can come with warranties that would have been impressive for a new car not so very long ago. Meanwhile, there's also been a rise in the popularity of self-bought used car warranties, which are like a form of insurance against major mechanical maladies. So you might still find yourself asking 'what does a used car warranty cover?'. Read on as we discuss!
One of the best used car warranties on offer comes from BMW. Buy an approved used BMW or Mini from one of those brands' main dealers, and you'll get a two-year unlimited mileage warranty that covers everything except the usual consumables of tyres, brake pads and discs, or as the official documentation has it: "other items requiring replacement due to normal wear and tear or age."
Renault also offers a two-year warranty for its Renault Selection used cars, which has a mileage limit of 200,000km.
Similarly, Toyota Ireland has an approved used programme, which subjects all of the cars it sells to a 100-point technical check before putting them on sale, and then offers a one-year warranty which the company claims is "one of the most comprehensive levels of cover available in the market."
Volkswagen Ireland offers a similar one-year warranty, although it notes that to qualify for that warranty, the approved used car in question has to be younger than five years, and have less than 120,000km on the clock. As ever, one has to carefully read the terms and conditions to find out precisely what is covered and what time and mileage limits are in place.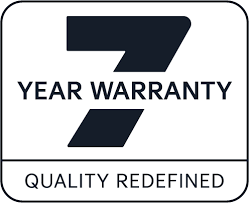 It's also worth remembering that in some cases, car makers are offering such long warranties that certain used models are still covered by their original factory warranty — Kia's famed seven-year warranty is the most notable example of this, although the car will have to have been serviced to fairly strict standards to retain that warranty.
Then there are the warranties that you purchase yourself. These used car warranties can be taken out at any time, not just at the time of purchase and brands such as WarrantyWise and Warranty Direct have proved hugely popular in the UK, with celebrities such as former Top Gear presenter Quentin Wilson fronting advertising campaigns.
In Ireland, providers such as Car Protect have begun to bring such services to these shores. To give you a rough idea of what one might cost, a 12-month warranty for a 2015 Toyota Corolla 1.8 Hybrid would set you back €375, so the overall cost is similar to that of a year's insurance for an average driver.

These warranties are useful, for peace of mind if nothing else, and they will help to defray the costs of a major mechanical failure, but there are limits to what they cover. For example, Car Protect's warranty covers only up to €2,500 of costs, including labour, for each individual item that has failed and needs repair or replacement. Equally, the official documentation states that while there is: "no limit to the number of individual claims that can be made, however the maximum claim limit payable during the period of your warranty shall not exceed the retail value of your vehicle." In other words, if you suffer an utterly massive failure, then the car may have to be written off, or you may have to just pay for the repairs yourself.
Some warranties will also not cover what's called 'consequential damage'. Consequential damage is knock-on damage caused by the failure of a component, so in this case the warranty might cover the fact that a part — say part of the braking system — has broken but won't cover the smashed headlight which broke because you couldn't stop in time.
However, what is good is that warranties such as these usually cover driving on holidays in Europe, offer breakdown recovery cover, and will generally cover the failure of a cam-belt — a fairly catastrophic failure when it happens — as long as the car has been serviced within the manufacturer's recommended guidelines. As ever, it's critical to read the fine print and know precisely what you're paying for.
Certainly, as consumers, we need to be wary and aware when accepting a warranty or buying one as the fine print can often trip us up later on. According to John Cradden from the Consumer Association of Ireland: "If you are offered a warranty from a dealer selling a used car, you should check out exactly what it covers. Ultimately, used car warranties are more problematic than manufacturer warranties because used cars by their nature are not perfect. In terms of warranties, manufacturer warranties remain king in delivering tangible consumer protection if things go wrong. So if you can buy a car with some manufacturer warranty period still remaining, this can ultimately give you more protection than a used car warranty offered by a dealer."