News came through this week, from Tracker (a maker of in-car satellite tracking systems) in the UK, that the most stolen car across the water is the BMW X5, while the Mercedes C-Class and Range Rover Sport were the next most popular cars amongst the light-fingered car thieves. It's hardly surprising – nicking a premium car is the easiest way to make a quick profit, whether it's being broken for parts or disguised and resold, and buyers looking for a bargain are often more willing to overlook gaps in the history or an obviously dishonest seller at this kind of price level.
"The 2014 figures illustrate that prestige models continue to catch the eye of thieves, but the average value of stolen cars we recovered was just £25,600, suggesting that older models of prestige cars could be just as attractive to criminals as newer models, " explains Andy Barrs, Head of Police Liaison at Tracker. "Interestingly, the number of vehicles that are being stolen without keys has steadily risen over the last few years, accounting for 43% in 2014. We believe this is down to the growth in car hacking where criminals target keyless vehicles by bypassing their security systems, using technology they've bought on the internet.
Research
"Indeed, experts, such as Thatcham Research have warned that as keyless security systems become commonplace in cars, the skills to bypass these will be widely practiced by most criminals and in turn, lower value keyless vehicles will be equally at risk. We recommend that car owners invest in an added layer of security by using tracking devices that harness the latest technology."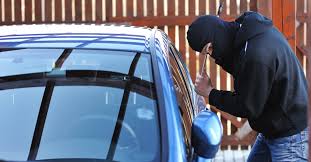 It certainly raises some dilemmas for Irish car buyers, keen to snag and import a UK bargain. With new car sales having been so depressed from 2009 to 2013, there's still a scarcity of good used stock out there, especially when it comes to the sort of high-end models that the crooks are so keen on. That means that importing is in many cases the only viable option, especially if you're looking for something specific and aren't willing to buy just whatever's on the forecourt.
You are, clearly, opening yourself up to massive potential problems if you buy a car whose history you are unsure of. Even if you've paid up fully and gone through all the legal loopholes, a stolen car is still stolen and it can be legally recovered, leaving you with no recourse. In fact, you may even be guilty of receiving stolen goods, no matter how blameless you actually are.
Car theft numbers
So, it's important to know where you stand. That goes for any second hand car you're interested in buying, but most especially so with a car imported from the UK. In 2013 75,000 cars were stolen in Britain and the police reckon that around half of that number will never be recovered – it's a sobering statistic.
Of course, a history check carried out by Motorcheck will allay most of your worries, and buying from a reputable dealer rather than a private individual will also help. There are a few hints and tips to help you tell the good car from the bad car though.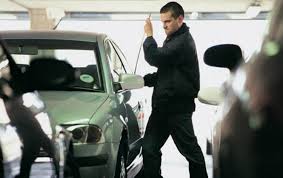 UK cars should all come with a registration document called a V5C, and these are all watermarked. Hold it up to the light and see if you can spot the 'DVL' watermark. If it's not there be immediately suspicious. There was also a batch of V5C documents stolen a while back, and these are being used for 'cloning' vehicle identities. If the V5C's serial number is from BG8229501 to BG9999030, or BI2305501 to BI2800000 then it's one of the stolen documents and the vehicle is almost certainly dodgy.
You should also check that the car's chassis and engine numbers match those on the V5C. Of course, it's not all that unusual for a car to have had an engine change, but if it has, there should be a receipt and documentation for this.
Of course, you can learn a lot by simply talking to the seller. Make sure you're as chatty as possible and never stop asking them questions about the car and what they've done with it. Even innocuous questions such as "how much do you drive every day?" can be useful. If the seller is equally chatty and happy to talk about their car, then you probably have nothing to worry about. If they're evasive or un-talkative, then it may well be that they have something to hide.
Upside - recovered vehicles can be a bargain
Of course, there are some potential bargains to be had with stolen and recovered vehicles. It is often the case that damage done during the theft may cause the car to be written off, but in the case of many vehicles that damage can be light and relatively easily and affordably repaired. As long as the vendor is entirely above board and up front, and can produce all of the relevant documentation, these Category D write-off cars can actually represent quite the smart purchase as long as you accept that there will inevitably be a lower retained value when you yourself come to sell.
As ever, it's all about arming yourself with the right information so that you can protect yourself and buy with your eyes open. Start by clicking at the top of this page…