There is new high-tech safety equipment out there for our cars which can save lives, and yet we're being charged huge amounts extra every time we fit it to our cars. Motorcheck.ie is today calling on the Irish Government to remove the extra taxes on life-saving vehicle safety options to encourage Irish car buyers to fit them.
We've all seen and applauded the dramatic reduction in deaths on Irish roads in the past decade. And while stricter law enforcement, better roads and the introduction of penalty points have all made a massive contribution, so too has the safety technology being used in the vehicles we buy.
The widespread availability of Electronic Stability Control (ESC), curtain, side and knee airbags, traction control and more have all made a huge difference. 15 years ago you had to pay extra on most cars to get simple ABS but a combination of consumer demand for greater safety and EU legislation to make major safety items a legal requirement have changed all that.
They've also changed the way we buy cars second hand. While it was rare indeed to find an Irish car with ABS back in 2000, how many of us now would actually smack down our own cash for a used car that didn't have it? How many of us would happily put our kids in a car that didn't? ESC will eventually be the same. While some second hand buyers probably don't even think about it much, an increasing number are looking for it to be fitted and that's only going to increase.
Safety optional extras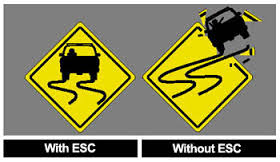 The biggest hurdle to fitting extra safety equipment though is the sheer cost of it, and of course, this being Ireland, we're ladling on extra cost over and above the standard factory price thanks to Vehicle Registration Tax – VRT. For every Euro extra a safety system costs, you're spending another 14 to 36 per cent on top, depending on the Co2 emissions of the vehicle you're choosing.
And now, we're moving beyond familiar systems such as ABS and ESC and into the realm of predictive collision avoidance. Volvo was the first to fit an automatic braking system to its V60 a few years back, and the technology has advanced since in leaps and bounds. Newer systems not only recognise when you're getting too close to a vehicle in front, but they can scan the road ahead for wandering pedestrians or careless cyclists, and not only warn you of their presence, but actually automatically slam on the brakes if a collision is imminent.
Needless to say, such systems are not cheap, and the Exchequer's charging of extra VRT and VAT on top of the cost is most definitely heaping a cost onto society in the shape of unnecessary extra injuries and even deaths.
Car safety extras work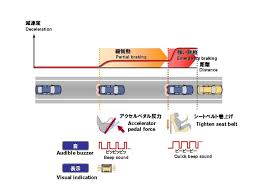 How do we know this? Because car safety experts Euro NCAP, have released the details of study which proves that self-braking systems such as these lead to a 38 per cent reduction in rear-end crashes. Real-world evaluations of advanced safety systems are often limited by slow take-up rates, insufficient crash data and lower crash rates of new, safer vehicles. Euro NCAP, with support of ANCAP, has initiated the 'Validating Vehicle Safety through Meta-Analysis' (VVSMA) group that brings together experts from governments, industry, consumer and insurance organisations. The group pooled data from five European countries plus Australia using a standard analysis format and a novel prospective meta-analysis approach. Induced exposure methods were adopted to control for any extraneous effects.
The findings showed a 38 per cent overall reduction in real-world, rear-end crashes for vehicles fitted with low speed AEB compared to a sample of equivalent vehicles with no AEB. There was no statistical difference found between urban (at less than 60km/h) and rural (above 60km/h) speed zones.
Dr Anders Lie, the group chairman from the Swedish Transport Administration, commented: "The meta-analysis approach used in this analysis is a unique academic contribution to the evaluation of vehicle safety technologies internationally and proved to be reliable with robust findings. Clearly, at this level of effectiveness, low speed AEB is potentially an important active safety technology and widespread fitment through the vehicle fleet should be encouraged in the interest of improved vehicle safety."
Will history be repeated?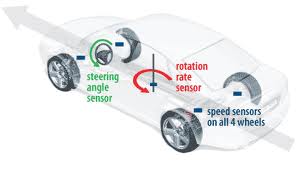 15 years ago, Irish car buyers didn't fit ABS to their new purchases because of cost. Ten years ago, it was the same story with ESC. Both of those critical safety systems only went mainstream because of legislation saying they should be fitted as standard came into effect. Do we have to wait for another EU edict to encourage the take-up of autonomous braking? Or does the Irish Government actually have the sense and sensibility to waive the VRT charges on this and other life-saving automotive technology to help car buyers make the right choice? In a survey carried out in 2009, 70 per cent of the public was in favour of eliminating VRT on safety items. It's a pretty shocking statistic that in six years since, nothing has been done about