Years built: 2005 to 2012
Bodystyles: five-door hatchback
What is it?
I should probably declare something of a personal interest here – no, I'm not secretly a Seat dealer or anything but my dad has had three Leons. The good news is, they've never given him a day's bother and the customer service has been uniformly excellent. So I feel quite confident in recommending one here.
It is of course a Spanish Golf – based on the same mechanical package as the 5th generation Golf, but actually staying in production for longer than the German model did. Engines, electronics and the basic mechanical package are identical, but Seat puts its own body and interior on top.
They're a spacious, good-to-drive family car, and if you fancy it there are some sporting options too, but most will (rightly) plump for the 1.6 or 1.9 TDI diesels.
Which one should I buy?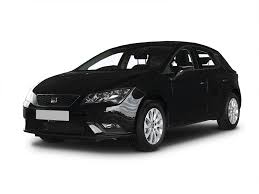 There was only ever one body-style of Leon – the five-door hatchback, so don't bother looking for three-doors, saloons or estates because they never made any.
How much should I spend? Around €13,000 for a 2010 1.6-litre TDI SE
Here's one we found:
2010 Seat Leon 1.6 TDI SE. 140,000km, one owner, €13,995 from a main Seat dealer.
What goes wrong?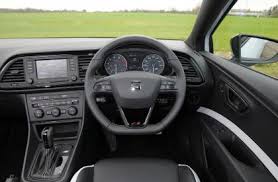 Almost nothing. Seat has an enviable reputation for reliability and the quality of cars it produces from its main Martorell plant just outside Barcelona is properly exceptional. Put it this way – sister VW Group brand Audi was more than happy for Seat to take on constructing its premium-quality Q3 SUV in Martorell – it's that good.
So the Leon is very well bolted together, something that as I said, my family has personal experience of. There are every few major reliability worries. You do need to check that a diesel engined version doesn't smoke excessively though. Lots of black clouds coming from the exhaust are a signal of excessive engine wear and tear. Listen carefully for any noises, clonks or thumps, coming from the suspension. The Leon is quite a low-slung car so its suspension can sometimes take a battering on poorly maintained Irish roads. Check the brakes carefully too – if you feel a judder when slowing down, it probably means the front discs have warped.
Check the interior carefully too. The Leon has quite a plain, dark cabin but it's one that marks easily, so don't be surprised to find lots of scuffs and scrapes, especially if the car has been doing family duty. There's no need to worry about them much, nothing is likely to drop off, but obviously you just have to put up with the look of them.
Anything else?
While there was only ever one Leon body style, there are some options you can look into for a bit of variety. Sporty FR (in both petrol and diesel forms) and somewhat mental 250hp Cupra models were available, and you can sometimes track down Leons fitted with the desirable semi-automatic DSG gearbox. If you fancy more space, then look for either an Altea or a Toledo – both were taller, MPV-style cars built on the same platform as the Leon and sharing much of its styling, inside and out. The Altea XL in particular has a massive boot and lots of room in the back seat.
And when you've found your perfect Seat Leon don't forget to get it history checked by motorcheck.ie.