Have we just entered a mysterious mirror universe where car buyers in the UK are flocking to Ireland to pick up bargain used cars? Not quite, but there is a faint hint that a small reversal of the recent flood of second hand imports to Ireland from the UK could be on the cards. Assuming, of course, that a significant number of British car buyers read the latest column in Autocar magazine by James Ruppert.
If you've been interested, in any sense, in used cars for the past two decades, you'll have heard of Ruppert. He's not only the author of (genuinely funny) books such as The German Car Industry: My Part In Its Victory, but he also created and popularised the term Bangernomics — the idea of saving thousands on your motoring costs by buying a very old, usually interesting, car for half-nothing, and simply using it until it falls apart. He's Autocar's used car guru, and his credentials, therefore, are impeccable.
UK buyers shopping in Ireland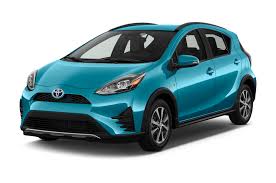 So if he says UK buyers can save money by shopping in Ireland, he means it, and buyers should do well to take notice. Ruppert, in his piece, claims that buyers of — especially — compact cars with small petrol engines can find bargain motors by popping across the Irish Sea. He quotes both a 2014 Ford Focus 1.0 EcoBoost for the equivalent of STG£5,480 and a 2018 Skoda Octavia 1.0 TSI for STG£12,800 as being especially bargain-happy.
A quick trawl of similar cars on t'internet shows that Ruppert certainly seems to be right. The Focus he found has the potential to undercut a similar UK car by as much as STG£2,000. The Skoda could, depending on the spec, undercut a UK version by as much as STG£1,000 (although the gap is in general much tighter here than it is for the Focus).
Not the same for all makes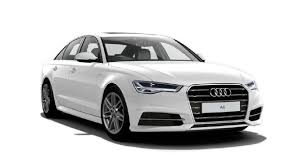 Ruppert acknowledges that this isn't blanket advice. He points out that those shopping for, say, Audis or Jaguars will find that cars in Ireland are generally priced above UK levels, but given that the Irish car trade has been bent and almost broken under the sheer weight of Brexit-fuelled imports from the UK in the past three years, it's at least an interesting possibility of turnabout. A UK buyer would, crucially, not have to pay any Vehicle Registration Tax upon importing a car from Ireland (such a tax simply doesn't exist in the UK), and VAT is only paid on cars that are less than six months old, or that have not come from an EU member state.
However, it's unlikely that this handful of cheaper models will turn into an export tide for Irish car sellers. The bald fact is that, in general, the UK doesn't want either its old cars back, nor any of the cars that were originally sold here as Irish models.
Quality issues with Irish used stock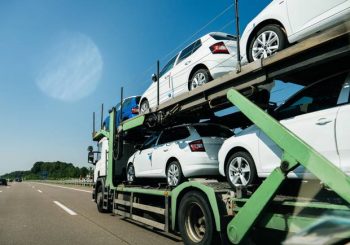 Motorcheck spoke to Ashley Winston, head of Palmdale in the UK. Palmdale is a car-finding and buying service, where buyers describe the make, model, and spec that they want, and Palmdale goes and finds the best possible version on the market for them. Many Irish buyers have used Palmdale's services in recent years, even getting the company to deliver used cars right to their doorstep. Winston told us that the big worry for UK buyers shopping in the Irish market is quality. "I wouldn't be advising any UK buyers to go shopping in the Irish used car market, and that is simply down to the quality. I'm not sure why, and maybe it's just down to Irish owners not wanting to spend money on their cars, but the quality of used stock in Ireland is just not that good. It's why many Irish dealers themselves import used stock from the UK. Almost every time we deal with a customer in Ireland, the feedback that we get is that the quality of the used UK stock is far higher than that in Ireland."
Strong words, and I guess you could say that Winston is protecting his patch of Irish customers, hoping that they don't turn from importers to exporters. What about the rest of us though? Should we be looking for our next used car in the UK, as 93,000-odd of us have done so far this year? Or should we be waiting by the phone, looking for that +44 caller ID, and someone wanting to snap up the used bargain on our driveway?