We noticed some research last week that instead of putting that proverbial tiger in your tank (OK, how many readers are old enough to know who had that promotion?) we might well be filling up with tequila.
Well, not exactly the stuff that comes sometimes in bottles with worms in the bottom, but ethanol made from agave. Agave is a plant found it deserts around the world, from which alcohol is distilled. In Mexico, it's what they make tequila from, but you also find agave plantations in Tanzania, and even in Australia.
The thought prompted us to look briefly at transport ethanol figures in Ireland and now we wonder where the great biofuel buzz of some years ago has gone?
So far this year, 'Flexifuel' capable cars (ie, E85 or a mix of 15 percent ethanol to 85 percent petrol) are running at around 1.6 percent of total new car sales, or not an awful lot less than in 2008, when the figure was 1.8 percent, albeit of a much larger car market. When the market crashed in 2009, it still ran at some 1.2 percent. The big bump happened last year, with 3.3 percent of cars described as Flexifuel.
Ford was the first to introduce an FFV here, a Focus in 2005. Volvo and Saab also had them available, and indeed in 2009 nearly 17 percent of all Volvo sales were FFVs. But the CO2 changes to Road Tax signalled a death knell, as Flexifuel cars had a higher tailpipe CO2 reading than diesel and owners didn't benefit. At the beginning of this year, Maxol withdrew E85 from its forecourts when the excise duty dispensation was abolished, and that was it. Bottoms up, tequila!
New Mercedes B-Class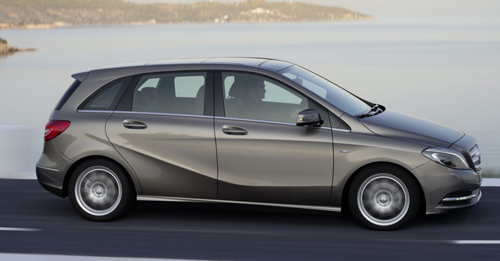 Meanwhile, an interesting aerodynamics figure for the new-generation Mercedes-Benz B-Class prompted a look at how the company does in these things. Indeed, the 0.26 Cd for the new car is really good in anyone's slipperiness language, and actually is also the figure for the current E-Class.
But it doesn't get close to the Bionic concept the brand produced in 2005 with a 0.19 rating, though it is likely that they learned from that to help bring the B-Class figure down. Did you know, though, that the Bionic was actually modelled on one of the ugliest fish we've seen, the boxfish?
Latest from Frankfurt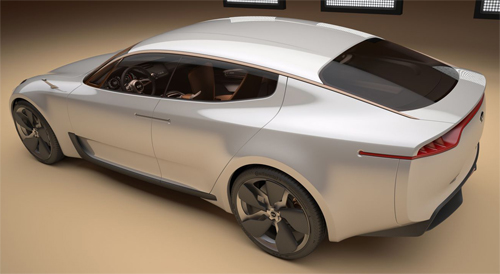 As Frankfurt now looms to within a couple of weeks' time, there are some featuring cars that we're particularly looking forward to seeing in the metal. One is a 4-seat sports coupe from Kia, a rear drive model which could bring Europe's fastest growing brand into contention with the likes of the Audi A5 or A7 and similar if brought to production.
At the other extreme, the new generation of Bentley's Continental CTC will certainly attract attention. Always one of the most elegant of the current crop of super-luxury cars, with a 575hp engine that offers 700Nm of torque, the new version of this big car can accelerate to 100km/h in 4.8 seconds. The car can run on E85 biofuel, petrol or any combination of the two fuels. Hmm ... maybe Maxol were a little premature in opting out of the ethanol market?
Vokswagen introduces a 'Service Promise'

With most of the car sales for the year now done in Ireland, the dealerships who want to keep their staff busy are all doing their best to get customers in for aftermarket services. Volkwagen Ireland is one case in point, and they're offering owners of post-2007 VW cars a €99 service deal for an oil and filter change, with a 34-point 'health check' of the car, and a check for upgrades to any parts under warranty.
The 10-point 'Service Promise' also provides free fitting of replacement bulbs and wipers, a free car wash and vacuum, and a promise to match any 'like for like' written quotation from a service operation within 10kms of any Volkswagen Service Centre.
Come out, come out where ever you are!
It's a good time to have such ideas too, as over the next couple of months those coming in to take advantage of them will no doubt be going through the showrooms, which could just start them thinking that replacement might be possible next year. In the Tiger Years, changing a car was spontaneous and instant; now it is the long sell. Like a good fisherman, the car salesmen today have to spread the bait carefully, and wait for the right opportunity to reel in.
But the river is getting darker as the sun slips away from us, and it's getting harder to see where next year's fish are going to be plentiful, if at all?