When Ford brought a bunch of automotive writers to Berlin last week to give a preview of the company's showcar for Frankfurt, the journalists were entranced.
And probably a bit annoyed, too, at the carmaker's insistence that the Evos will never be built. The overwhelming reaction was that this four-door and very sporty car should be seen on the road.
But Evos, as Ford's chief designer Martin Smith said, is a car designed to 'deliver a message' about Ford's future style direction. It shows an evolution of the Kinetic Design which underpins the looks of all current Ford cars. There are other messages too, promising quality to challenge the established prestige cars, and on powertrains—the Evos is a plug-in hybrid.
The showcar also highlights Ford's direction in connectivity to individual owners' lives and lifestyles, and a significant part of the presentation was given over to pushing how a hypothetical owner of an Evos could depend on the car to manage much of his or her daily diaries. To the point that many asked 'who's doing the driving, me or the car?'.
Evos will certainly wow the visitors to Frankfurt, and though there will be a lot of other concepts there, it certainly won't be lost in the scrum.
A History of Showcars
The preview prompted us to wonder about showcars generally, so we took a look at their history. They can be divided roughly into the probably practical and the downright bizarre.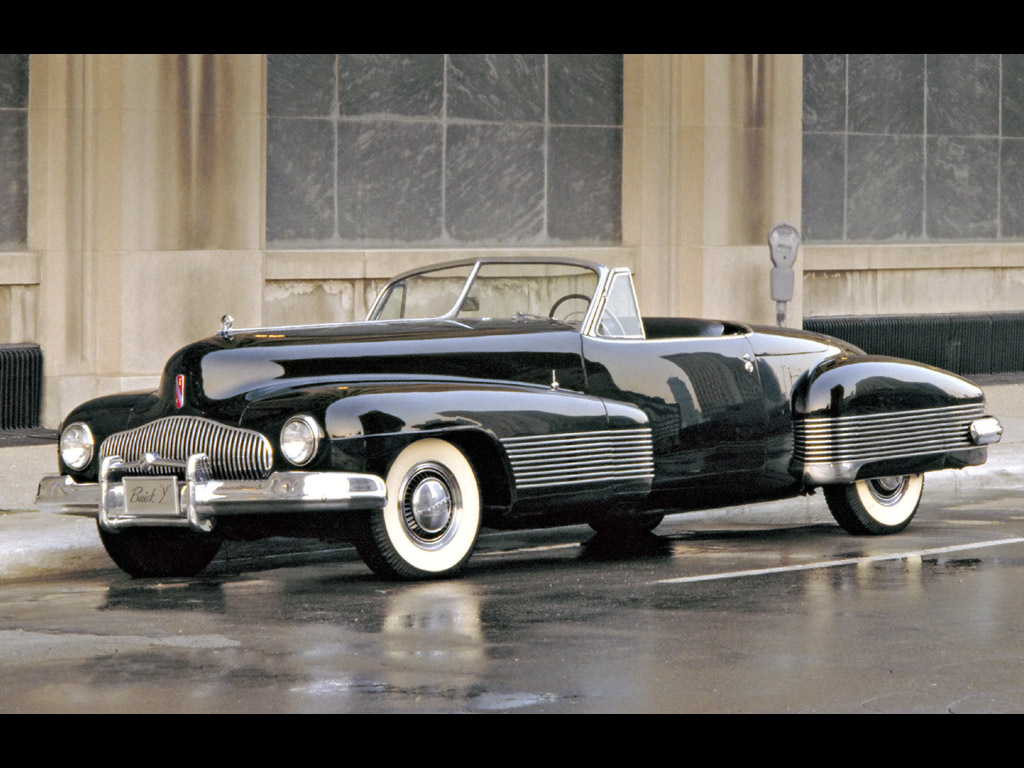 The idea is generally credited to an American designer Harley Earl, who worked for GM and came up with his 'Buick Y-Job' concept in the late 30s. The car—which Earl drove himself until 1951—previewed design and tech elements which were used by the brand through the 1950s.
Earl's last big project was the Cadillac Cyclone of 1959, which included the tailfins that became the prestige brand's trademark through another decade.
(The Cyclone also featured in concept a radar anti-avoidance system, which has only recently actually appeared in production cars, including Volvo and Ford everyday models.)
Most automotive historians credit Renault's Espace and Dodge's Caravan as being the first MPVs, but few people remember the Lancia Megagamma concept shown at the 1978 Turin Motor Show. It was never produced, but a lot of its design ideas made their way to both MPV and small car genres. Nissan's Prairie was probably the first of the 'minivans' to adopt them.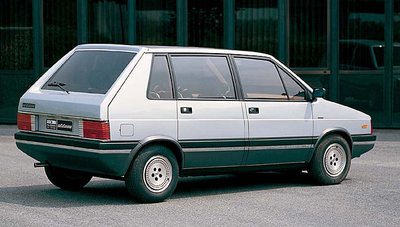 Volvo's YYC concept of 2004 was 'designed by women for women' and featured an engine compartment that could only be accessed in a specialist service shop, run-flat tyres so the woman driver wouldn't have to try and change a wheel, and dent-resistant bumpers and body panels (which all say something about Volvo's view of women owners!).
BMW's GINA of 2001 onwards was a fabric-skinned vehicle which was designed to 'shape-change' according to driving conditions. Never intended to actually go on the road, it is today an interesting 'no touch' exhibit in BMW's museum in Munich.
The wackiest showcar? Maybe the turbine-powered Ghia Streamline built for the 1955 Turin Motor Show, straight out of science fiction dreams of the time.
More recent ones in this category could include the Honda P-NUT shown at Los Angeles in 2009—though vehicles like this do provide valuable testing of opinion and techniques for packaging and powertrain development.
Meantime, Ford, just take the gullwings off the Evos, drop a 1.6 TDCI into the engine compartment, and roll it out as a production car. They'll buy, believe us, they'll buy.
Still on concepts, take a good look at the DC 100 Concept (see below) which will be on Land Rover's stand at Frankfurt next week. It foreshadows the ideas for replacing the Defender in four years' time. And shows that, no matter how much a car is an icon, there comes a time to let go and move on.
Further Viewing
1955 Ghia Streamline
2001 BMW Gina
1959 Cadillac Cyclone Concept Car
2004 Volvo's YYC 'designed by women for women'
2012 Ford EVOS
Land Rover DC 100
2009 Honda P-Nut
2012 Citroen Tubik
2012 Volkswagen NILS
2012 Audi A2 Electric Concept
Alfa Romeo 4C Fluid Metal
2012 Peugeot HX1