I'm delighted to welcome Ireland's new free and independent advice service 
Completecar.ie
as a new contributor to our blog here at Motorcheck.ie.
Both Paddy and Shane have an impressive track record in motoring journalism and have graciously agreed to answer any technical questions our Motorcheck visitors may have on a new or used car.
If you have a question, just leave a comment below where Paddy or Shane will pick it up.
How To Ask for Free Expert Advice
Ask your question using the comment form below.
Make sure that the option "Let me know when someone replies to my comment" is checked so that the expert response is emailed to you;
Enjoy your free expert advice!
About the Panel:
Shane O'Donoghue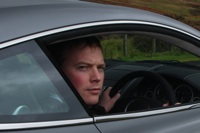 Shane has a PhD. in automotive engineering and began his motoring life working as an engineer in the UK.
He soon realised that he preferred driving and writing about cars to developing them in the first place and hence started the Car Enthusiast Editorial Agency in 1999.
Shane moved home to Ireland in 2006 and continues to manage the company while writing for The Irish Times and other global publications.
Paddy Comyn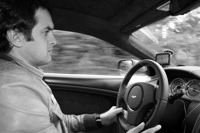 Paddy has been writing about cars at the top level in Ireland for over 10 years and in that time has been editor of New Car Magazine, has written columns for the Sunday Tribune and more recently has been a regular contributor to The Irish Times where he has written extensively on all motoring matters.
Highly respected within the motor industry in Ireland, he is frequently asked to comment on motoring matters for radio and television stations such as RTE Radio One, Today FM and TV3.