There was more than one surprise for me in store when I visited the Irish Festival of Speed at Limerick Race Track this Sunday. It was my first visit to the event and certainly won't be my last!
The weather was glorious and it was clear from the moment we entered the car park and witnessed two planes performing flawless 'loop the loops' that the organisers had something very special to offer Limerick over the three day event.
Things were getting serious on the race track as day two of the sprint competition got under way. It was great to see one of our favorite partners  MicksGarage celebrating the day with a Class Win. Congratulations guys!
Tearing ourselves away from the action we headed toward the Grand Stand to see the 'heavy metal' on show but couldn't help stopping to admire the display put on by the Irish Porsche and BMW Owners Clubs. It was a real treat to see the pristine E30's on display. A real trip down memory lane for me as one of my first cars was an E30 coupe.
The start of the show for me however was the Prestige & Supercar Paddock where I could hardly believe my eyes when I saw Aston Martin's Bertone "Jet" on display. A 'one of one' marvel this car was recently sold at auction for just under 5 million dollars!! I was absolutely star struck and just had to ask Richard O'Donnell, Co-Founder of the event to tell me a little bit about the car.

We had a rare opportunity to get behind the wheel of some awesome classics (Emma's favorite was the Lincoln Zephyr)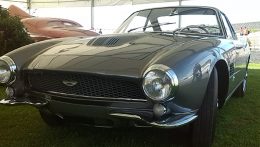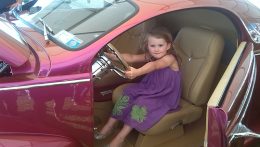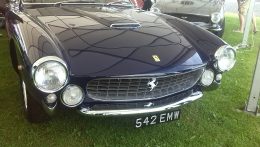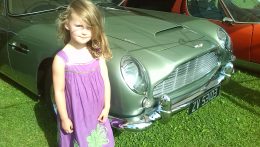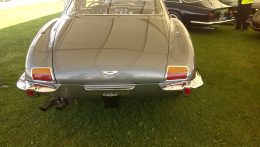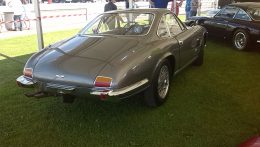 And witnessed Richard with his Maserati taking on Eddie Goggins' stunt plane (no contest for the Italian super car) as the pair battled it out over two laps of super charged racing.

After that it was time for a well-earned ice cream and some fun on the bouncy castles!
A great day out for the family and a wonderful event for Limerick that I'm sure will go from strength to strength as word spreads of the variety of exhibitions and sheer quality that the show has to offer.